Philippine's presidential palace has announced the government's victory in the war on drugs, stating that the situation has now also become a "public health issue". Presidential spokesperson Ernesto Abella explained to the press on 27 December that despite the various critics, the brutal crackdown on drug dealers and cartels needed to be looked at "with the right perspective".
"Exposing the drug menace has now led the government to look at it not only as a national security [threat], but also now as a public health issue. Hence, the building of [rehabilitation facilities] all over the nation," Abella said during the news conference at the Malacañang Palace.
He added that the 900,000 drug dependents have already come forward and surrendered to the Philippine National Police (PNP) from across the country. Touting the campaign's success at bringing down the index crime rate, Abella pressed that the rising number of murder cases demanded perspective. The numbers had surged by 50% in the past six months alone.
"It says also that index crime rates have lowered significantly, telling us that majority of those crimes have been related to drugs," he stressed. "So in a sense, it is a question of being able to see it with the right perspective. If you hear anecdotal reports of people, they actually say how much they deeply appreciate the fact that they can go home safer."
Despite international criticism of President Rodrigo Duterte's war on drugs which has included violent measures including assassinations, a recent poll by Social Weather Stations showed that a majority of locals were satisfied with the anti-drug campaign but concerned about the extrajudicial killings.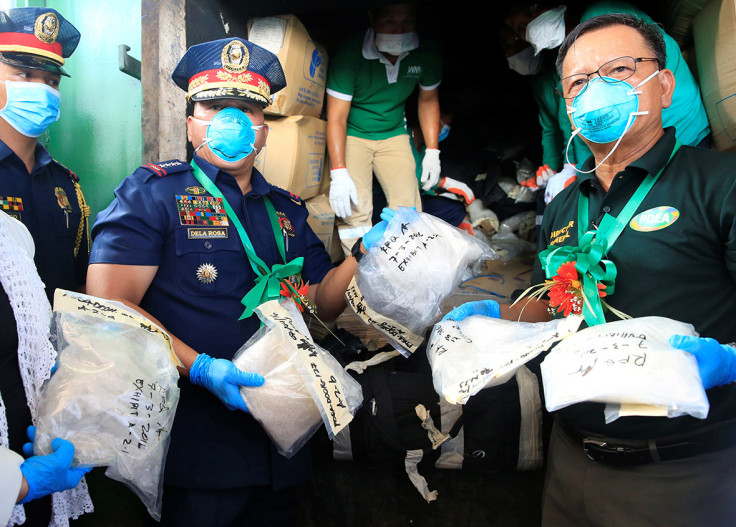 More than 6000 suspected drug personalities have been murdered since the start of Duterte's campaign, but Abella pointed out that the president was not happy about the killings. "Nobody celebrates that. Nobody appreciates that," he said. "However, we do appreciate the fact that the situation on the ground is so much safer. That is what we celebrate."
The spokesman pointed out that alongside the crackdown of drug cartels; close to 5000 corrupt government officials involved in the trade have been identified. "In one way or another, that is already significant. Identifying the enemy is about 50 percent of the battle, right?" he said. "So it tells you that prior to him [Duterte], prior to this situation, this was not something that was being done."