More than the upcoming US presidential elections, Americans living in the Philippines are anxious about the ties between the two countries that have soured over the past few months. President Rodrigo Duterte's verbal attacks on US President Barack Obama and his plans to forge closer links with America's rival China are the main topics of discussion for the American settlers residing around a former US naval base.
Subic Bay base, which has been a testimony to decades of close military cooperation between the US and its former colony, the Philippines, now houses many American families, mostly military veterans. About 220,000 Americans live in the city of Olongapo near the base, with 650,000 visiting the country every year, Reuters reported, citing US State Department figures.
These American settlers have become jittery with Duterte angering the Obama administration in the recent past over criticism of his bloody war on drugs. Ebb Hinchliffe, executive director of the American Chamber of Commerce, told the news agency that they were worried about their future in the country and also about economic ties between the two nations.
"Every time he [Duterte] opens his mouth and says something negative about America, that hurts me personally ... and from a business standpoint, it's not helping," Hinchliffe said. Elaborating on how Duterte's anti-America stand has hurt businesses in the past few weeks, he said about three trade delegations representing American technology, financial services and manufacturing companies cancelled their upcoming trips to the Philippines.
He added that at least two American firm had ditched the Philippines to do business in Vietnam instead "because of the president's anti-American sentiment".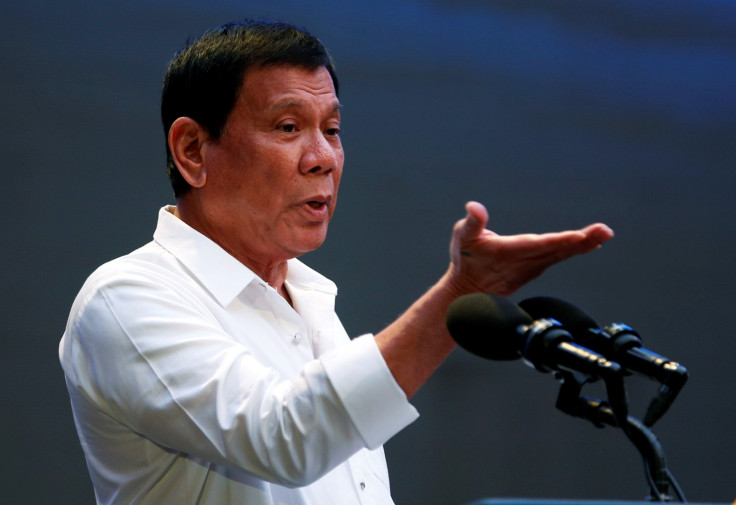 The residents of Olongapo are also fearful that one fine day, Duterte might decide to throw them out of the country because they are Americans. "The biggest fear is that one day he's going to wake up and say 'everybody from the U.S., get out of town' and we'd have to leave our loved ones behind," Jack Walker, a retired Marine sergeant who has lived in the city for five years, said.
However, the city mayor Rolen Paulino has faith in Duterte's new foreign policy. "If the president wants to invite Russia and China ... I will teach my people Russian and Chinese because we have to adapt," Paulino reportedly said.
Duterte has conveyed that he wants to end military cooperation with the US and insists that his country can run without American aid. After Pakistan and Afghanistan, the Philippines is reportedly the third-largest Asian recipient of military aid from the US.