Philippine President Duterte fears new drug list could 'dishearten' people and spark more killings
Duterte said the third and final list has names of about 5,000 policemen, in addition to judges and governors.
Philippine President Rodrigo Duterte fears that making the latest drug list public could spark more killings in the country. He added that the third and final drug list is exhaustive, carrying hundreds of names of politicians, judges and policemen.
Speaking at the 115<sup>th anniversary of the Philippine Coast Guard on Wednesday (12 October), Duterte said the drug list would "discourage" the public as it contains the names of around 5,000 policemen, in addition to judges and governors.
"I said be careful that there are about 5,000 barangay captains on my list. I'm trying to vacillate whether to release it or not, or simply if you will read it, you will be discouraged. You will be downhearted because these guys are elected by the people in an election," he said.
The president added that the list is still being vetted to be sure of the names that feature in it. "Until now, I'm trying to validate, revalidate and validate and revalidate so that I'd be fair to everybody," he was quoted by the Philippines Inquirer as saying.
A few weeks ago the president had apologised to three people who were found to have been wrongly named in the drug list. He had then said that he was not sure how the names featured in the list despite multiple validation rounds.
Duterte said he was reluctant to release the names in the final list to the people, because it would be very time-consuming. "I cannot even announce them anymore. I would not have the time to announce their names individually," he said.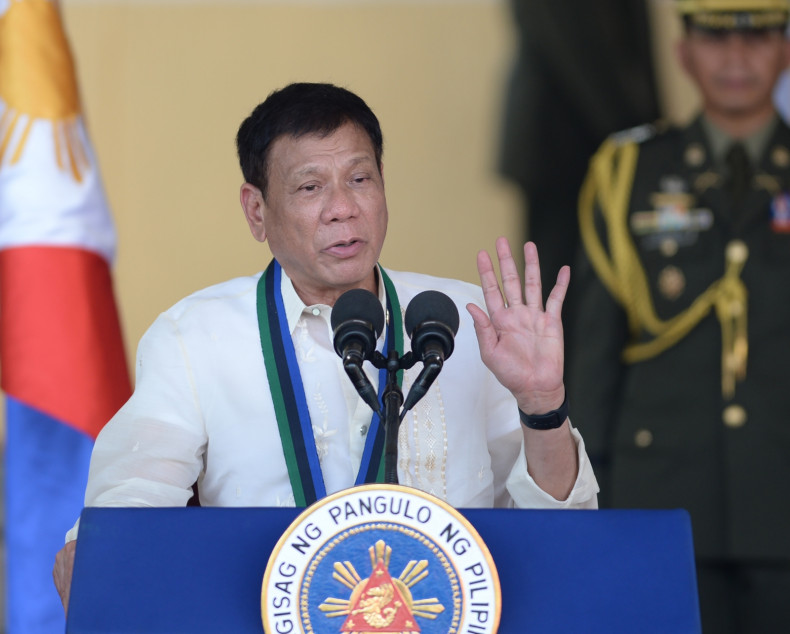 He also feared that if the names are made public, the people in the drug list might start killing each other. He said he will hand over the list to the Department of Interior and Local Government. "I will just send the list to the DILG, Local Government Secretary [Ismael] Sueno," he said.