Dwayne Johnson is dressed as a sexy Santa for to spread the holiday cheer in the December issue of Entertainment Weekly. The 'Rock' Johnson bared his tattooed biceps to become 'Dwanta Claus' for the cover shoot, and opened up about past struggles.
The Rock is seen wearing an open Santa vest with the classic red cap and is using the candy cane as a guitar. The 45-year-old action star – who boasts 96.4million followers on Instagram – shared the photo on his photo-sharing site.
He captioned the photo saying, "Get ready all races and ages. Naughty or nice (hopefully both), @DwantaClaus is coming in hot. Check out our new @entertainmentweekly cover on stands next week. Had a blast! Let's spread some much needed worldwide holiday JOY."
"Ps, Dwanta likes tequila so kindly have that ready for me when I come down your chimney," the Jumanji Welcome the Jungle concluded his post.
Fans are going wild over Johnson's sexy cover shoot, with one user commenting, "Dang, that's a freaking hot Santa!" another noted, "A copy worth keeping and waiting for an autograph."
A social media user exclaimed, "Dear Lord" while another user wished him a merry Christmas."Dwanta Claus I'm loving it! Oh, how i'd love having you visit our family for Christmas. Would be the greatest! Merry Christmas love!" a user wrote.
"Santa, I know what I want for Christmas," cheekily noted a follower. Johnson also opened up about how he stays motivated to EW.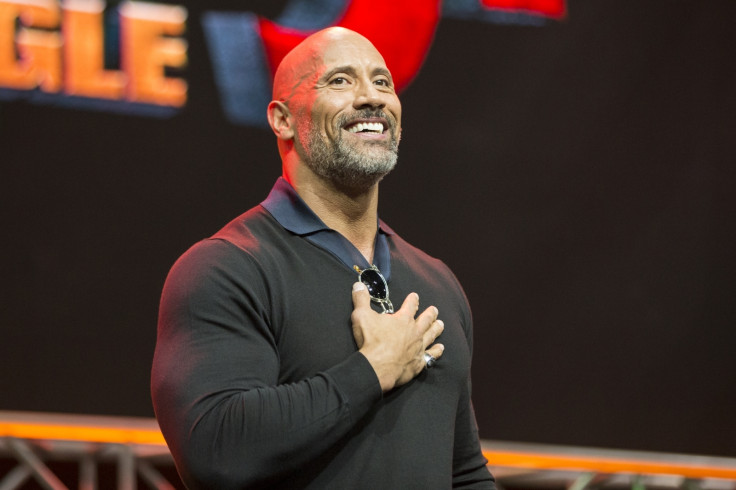 He explained, "I've realized that the No. 1 thing that keeps me motivated and positive is operating like my back's against the wall. Because when my back is against the wall, I feel like there's only one way to go: You've gotta go forward."
"I feel like these days, having lived a bit, I'm on my fourth level, and I have a little bit of experience underneath my belt. There's a greater level of self awareness that I have. Who I present to the public and who I am at home, I try to make sure they're as closely connected as possible because I realized some time ago that the greatest and most important thing that I can be is just me," he added of his past struggles.