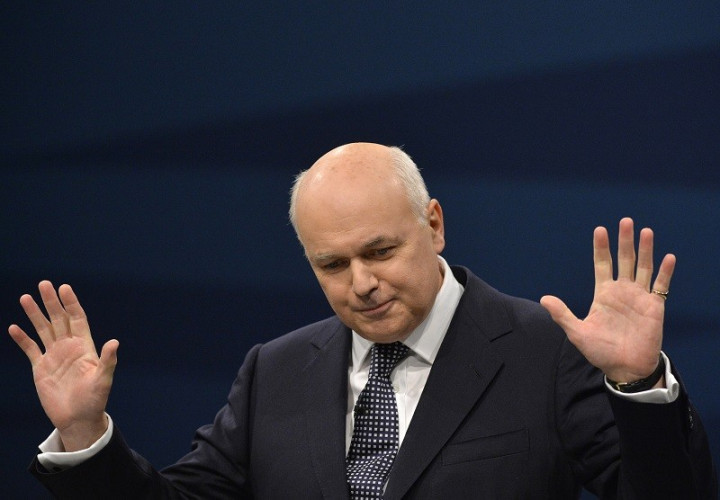 The Department of Work and Pensions (DWP) has been accused of making fake tweets praising its flagship welfare programme, Universal Credit, on the eve of a report suggesting the government is struggling to implement it.
A screengrab of the official DWP press office's Twitter account, taken by user Tentacle Sixteen, appeared to show the department tweeting a message of support, which was meant to have come from another account, before it was quickly deleted.
The message, which included a spelling mistake, said: "Thanks to #UniversalCredit, I'm in a permenant (sic) job now".
Several other Twitter users took this as proof the DWP has created fake profiles to write tweets showing support for the welfare reform, which is designed to make welfare simpler by combining six benefits, including Jobseeker's Allowance and Housing Benefit, into one single payment.
The deleted message was seen on the morning a Channel 4 Dispatches investigation was due to reveal how a leaked staff memo at the DWP, entitled "Ideas please: Sinking", suggested a Jobcentre where the scheme has been implemented is struggling to deal with the number of claims.
The unnamed worker told Dispatches that the IT system for Universal Credit is "completely unworkable", "badly designed" and is already "out of date".
A DWP spokesperson told the IBTimes UK suggestions they were planting their own praise on Twitter are "utter, utter nonsense".
They said the tweet was meant to include a photo of a woman named Natalie, as a Universal Credit case study to show the success of the scheme; other examples of which the DWP has tweeted.
The message was quickly deleted because of the spelling mistake and they chose not tweet the correction because they did not want to "pander to the crazies" of Twitter.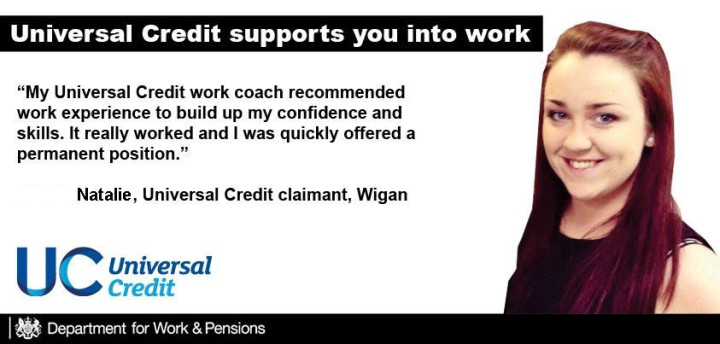 The government's flagship scheme has struggled ever since it was first introduced last April.

In November 2013, the cross-party Public Accounts Committee said the management behind Universal Credit has been "extraordinarily poor" and had cost taxpayers £140m ($238m, €177.6m).
The secretary of state for work and pensions Iain Duncan Smith was also forced to admit in December that the reform will miss its target, after claiming more than one million people will be on the scheme by April 2014.
Smith recently announced that judgments on Universal Credit's performance will not be based on hitting deadlines, as only 15,000 are currently using the system.
"Arbitrary dates and deadlines are the enemy of secure delivery," he said.