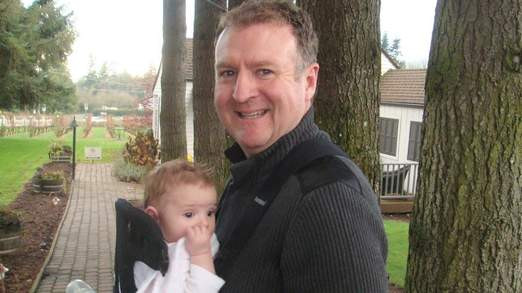 A dying father has been recording video messages for his three-year-old daughter to watch when she grows up.
Ian Pratt from Barnsley, who is suffering with Motor Neurone Disease, said the videos would be the only way that he could guide his daughter Georgiana through her teenage years.
He was diagnosed with the disease in 2012 and has expressed his real concerns that he may not live long enough to provide guidance to his daughter.
He said: "I never thought that we would have children. It was never something we planned to do. It was just something that happened and I'm pleased it did.
"But it's just the thought that I won't be there to protect her and to nurture her and to do those things that a father would normally do.
"No one survives this. Everyone who gets a diagnosis dies. Some people die quickly. Some people go on for five, ten years. Some might live longer."
The videos cover subjects like boys and money management.
His wife Catherine said she supports him, but the videos will be an emotional reminder of her loss.
"I'll probably end up sitting with Georgiana when she gets older but it will just be a sob story for me. I'll be in tears."
Mr Pratt has gone public with his story in an effort to raise awareness of the disease and the work of the Motor Neurone Disease Association which offers support to people afflicted with the illness.