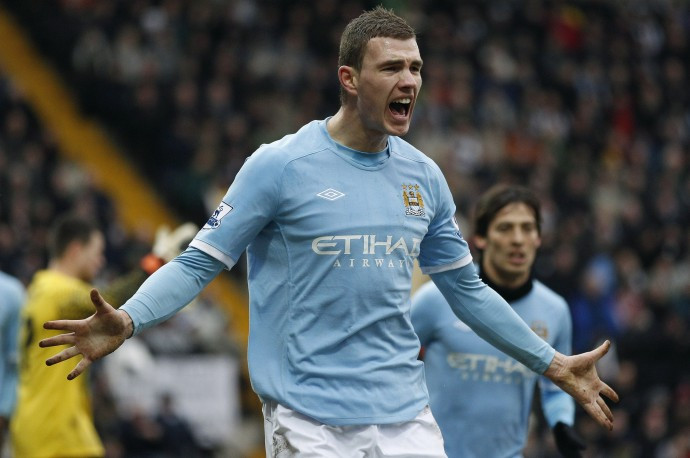 Striker Edin Dzeko is prepared to leave Manchester City in the summer transfer window due to lack of playing time, according to a Daily Mail report.
The Bosnian, who arrived from German club Wolfsburg for £27m over an year ago, is reportedly not happy at City as the forward feels he has not been given enough opportunities this season to prove his worth.
Real Madrid and Juventus are both said to be interested in signing the 26-year-old striker. While Jose Mourinho has been a big admirer of the Bosnian from his time at Wolfsburg, Juventus are on the hunt for a forward like AC Milan's Zlatan Ibrahimovic, as the club has singled out the Swede as the only difference between them and the Serie A leaders.
Meanwhile, a swap deal, for Dzeko could also be on the cards. Mancini is reportedly interested in bringing unsettled Argentine striker Gonzalo Higuain from Madrid to Man City, with Dzeko moving in the other direction.
Dzeko was in brilliant form at the start of the season, scoring six goals from the first three league matches, but has fallen down the pecking order behind Sergio Aguero, Mario Balotelli and now Carlos Tevez.