Tobacco Returns to TV with E-Cigarette 'Deterrent'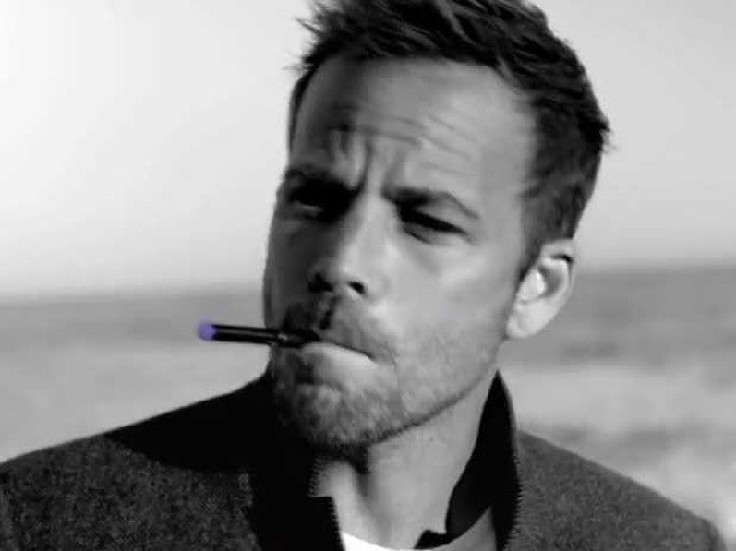 Health experts have warned that years of progress in cutting smoking could be snuffed out as major tobacco companies re-enter TV advertising for the first time in almost 50 years.
Big Tobacco companies have announced they are allocating record sums on TV campaigns promoting "smoking deterrent products" such as e-cigarettes, as they vie to gain market share in Britain's newly profitable e-cigarette market.
Cigarette advertising was banned from TV in 1965. But public health officials warn major tobacco companies are seeking to exploit their back-door return to the mainstream by seeking to glamourise smoking all over again.
Officials at the World Health Organisation said "Big Tobacco" was rekindling the harmful spirit of cigarette advertising associated with years gone by, in a bid to recruit young people to their products.
British American Tobacco, the maker of Lucky Strike and Benson & Hedges, has said it will ramp up its advertising spend after it became the first tobacco company to launch an e-cigarette in Britain in July.
Philip Morris International, the world's biggest tobacco company, is to launch its own device next year, as will Imperial Tobacco, which owns the Davidoff brand.
Use of e-cigarettes has soared, with about 1.3 million devices sold so far this year in Britain, compared with 700,000 last year.
Under current government plans, e-cigarettes are not due to be regulated as medicines until 2016.
Health experts said the lack of research meant the longer term health impact of using the devices was unknown.
The battery-powered devices, which sell for around £8 in flavours such as watermelon and apple, produce vapour when smoked which contains liquid nicotine along with alcohol and other chemicals.
In the US, Altria, the maker of Marlboro cigarettes, recently announced it would manufacture e-cigarettes under the brand MarkTen.
Lorillard, the maker of Newports and Mavericks, bought e-cigarette manufacturer Blu eCigs in 2012 for £85m ($135m) and now has 40% of US market share. Lorillard said it will spend £19 million marketing Blue eCigs this year.
Reynolds American, maker of the Camel brand, launched an electronic cigarette under the brand name VUSE, betting they would be a "game changer".
In the UK, advertising spend on e-cigarettes and other smoking materials and accessories jumped from £1.7 million in 2010 to £13.1 million last year, according to Kantar Media.
Analysts at Canaccord Genuity, the investment bank, said they expected e-cigarettes would be the "most significant development in the history of the organised tobacco industry".
The bank estimates that the global market will rise from £1.3 billion to £1.9 billion this year. The existing tobacco business is worth £450 billion.
'Glamour, luxury and freedom'
The e-cigarette start-up company E-Lites tested the TV ban on advertising with a £600,000 ad that aired on mainsteam TV featuring Strictly Come Dancing contestant Mark Benton.
In the US, TV adverts for e-cigarettes have featured former Playboy model Jenny McCarthy, and actor Stephen Dorff, prompting criticism that tobacco firms were reverting to their bad old ways.
Philippe Zell, director of sales and marketing at Nicoventures, owned by BAT, said the company would be "ramping up" E-Lites' TV presence.
Earlier this week, The World Health Organisation called on countries to tighten laws on e-cigarette use.
WHO representative Angela Patt warned:"The tobacco industry is projecting it as a 'safe' and 'healthy' substitute for cigarettes, but there is no research evidence on the health impact of their long term usage."
She said that while the e-cigarette market would increase rapidly in coming years, there was little data on the health impact of their use.
She told a conference on public health in New Delhi: "Tobacco companies are targeting youth and women by adding the notion of glamour, luxury and freedom to the e-cigarette. Countries must frame regulatory guidelines to advise consumers not to use it."
She said the sale of e-cigarettes had doubled in the US, and big tobacco companies were piling in to invest.
Most scientists agree that the devices are a healthier alternative to cigarettes.
However, Amanda Amos, professor of health promotion at the University of Edinburgh, warned e-cigarette advertising that mimics traditional tobacco adverts using "aspirational models and glamorous poses" could be a "gateway" to cigarette smoking among young people.
© Copyright IBTimes 2023. All rights reserved.