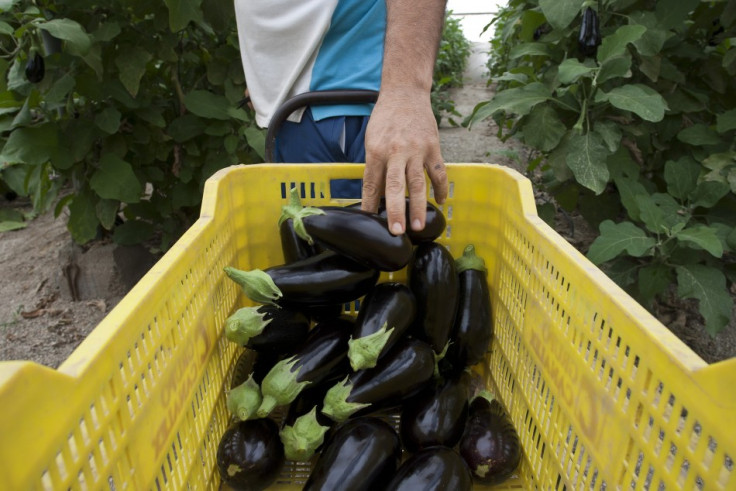 German clinics are appealing for blood donations as the number of people infected with a deadly strain of E. coli keeps on rising and 1,730 people are now said to be affected.
So far 17 people have died in Germany, and one killed in Sweden.
German scientists say they are encoded with a new strain of E. coli genes that help the Chinese laboratory. This is a new hybrid form toxic to humans.
The Germans are always advised not to eat raw vegetables.
Most of the cases found were in northern Germany, including Hamburg.
As in the most severe cases doctors have to perform blood transfusions Lutz Schmidt, medical director of blood transfusion service in Hamburg, said: "We need blood, plasma, and so the stocks are to recover .."
He also told the newspaper Die Welt that of Hamburg that many donors have already responded to the appeal by donating blood.
E. coli is normally found in the intestines of cattle and sheep, however the new cases are presumed to spread from contaminated raw cucumber or tomato thus enabling the bacteria to adhere to the walls of the intestine, pumping toxins.
While European health authorities urgently seek to identify the source of this epidemic, it for now remains unknown.
As the outbreak spreads, HUS cases have also been reported in Denmark, Holland and Spain., Britain and recently the US, where three people who had travelled to Hamburg were hospitalised.
Nearly 500 people infected in Germany have hemolytic uremic syndrome (HUS), which damages the kidneys and nervous system and can be fatal.
Meanwhile Spain, which was accused by Germany of being the source of the outbreak, announced it will seek compensation from the country as the accusations tarnished the country's agricultural reputation which in turn impacted on its already frail economy.
In a statement posted online late on Thursday Spanish Prime Minister Zapatero insisted on the "negative consequences and the serious economic damages".
He explained that Spanish vegetable and fruit exporters estimated to lose 200 euro ($ 290m, £ 177m) sale for this week alone as 150,000 tonnes of produce went unsold in a Europe-wide reaction to the outbreak.
"We acted like we had, and we will get the repair and return of Spanish products in place," he said.
"I think that any other interpretation or any attempt to politicize the big mistake that the German authorities is totally unreasonable."
"Merkel promised that Germany would consider formulas within the European framework to compensate affected farmers,"