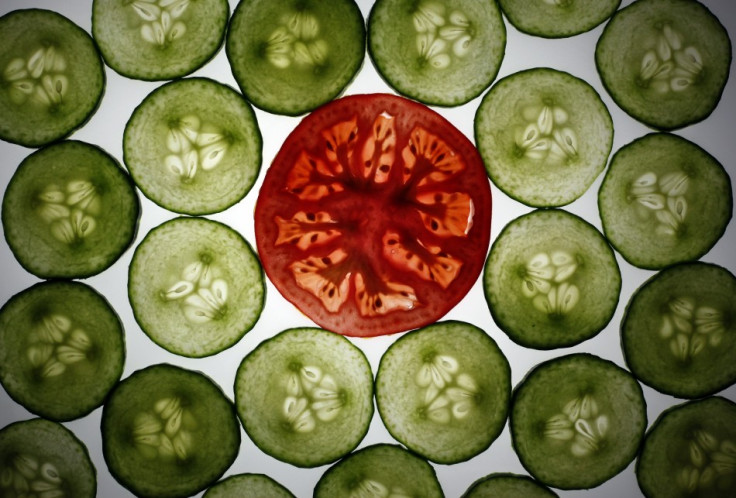 Health officials say the E. coli that has sickened thousands in Europe has become the deadliest outbreak of the bacterium on record, as a rare strain is causing kidney failure.
As they explained that the strain is a previously unseen variant of the bacterium and one that is more virulent than before, US scientists, in opposition to Europeans, are now warning that the new strain appears to be resistant to common antibiotics.
A total of 18 people have now died and more than 2000 have become infected from eating contaminated vegetables or from becoming contaminated from persons to person, in an outbreak that has now spread beyond ten countries.
After scientists sequenced the genetic code of the E. coli, Hilde Kruse, a food safety expert at the World Health Organisation, said: ''This is a unique strain that has never been isolated from patients before ... [there are] various characteristics that make it more virulent and toxin producing.''
A Chinese laboratory working with German scientists said after it sequenced the genes of the bacteria they found it to be a mutated strain.
The laboratory spokesperson from the Beijing Genomics Institutes in Shenzhen, said it had conducted ''a preliminary analysis that shows the current infection is caused by an entirely new super-toxic E. coli strain''.
Also, Stephen Smith, a clinical microbiologist at Trinity College, Dublin, said the new E. coli strain was a ''mongrel'' combining two ''nasty'' types of the bacterium. ''It is very similar to enteroaggregative E. coli, which has been associated with outbreaks of watery diarrhoea in developing nations since 1970,'' he explained.
Meanwhile Russia said it had banned imports of fresh vegetables from the European Union, blaming the move on a lack of information from Brussels, which is set to infuriate the E.U.
But in the US where the three cases have recently been discovered, public health officials have cautioned against bacteria hysteria.
''Using terms like 'mutant killer bacteria' is irresponsible,'' said Timothy Jones, the state epidemiologist in Tennessee. ''Bacteria mutate all the time, even the ones we're comfortable with. And having a strain that is virulent is not unusual.''
The accepted medical vision in the US is that E. coli infections should not be treated with antibiotics at all, even if the strain is vulnerable to the drugs. And when a strain shows signs of resistance, treatment with the drugs is a particularly bad idea, added Phillip Tarr, a professor of paediatrics at Washington University.
He also went on to explain that ''If you give antibiotics and the strain is resistant, then you give that bacteria a competitive advantage to the other bugs in your gut that are susceptible to the drugs,''
It seems that while European scientists seem to focus on antibiotics as a cure and become increasingly alarmed they have not yet found one that works, their U.S counterparts are taking a completely different position.
A spokesman from Britain's Health Protection Agency said: ''Bacteria and viruses are evolving all the time. We expect to see new strains, sometimes more virulent or resistant to antibiotics than others, and plan on that basis.''
However, with scientists now divided over how to stop the strain from spreading further, confusion if not hysteria is the path the public will certainly take.