Early voting in North Carolina and Florida showing positive signs for Hillary Clinton
Early voting is underway in 37 states with less than two weeks left before Election Day.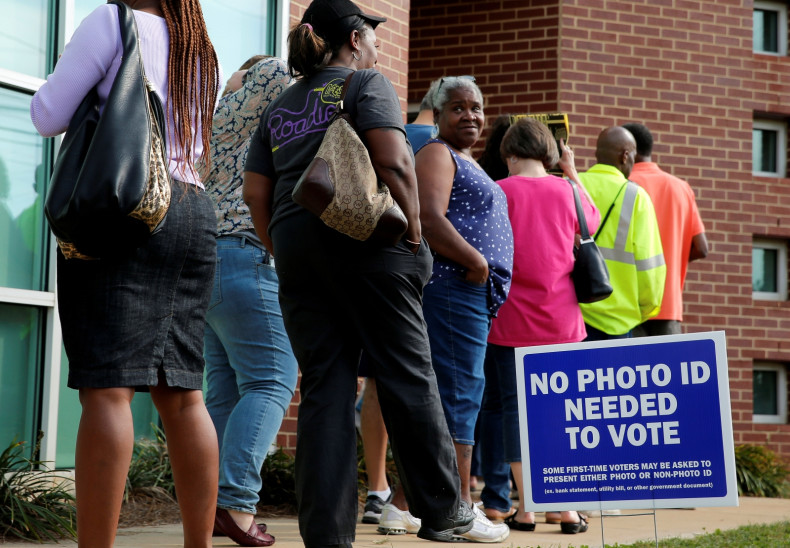 Early voting is underway in 37 states throughout the US as Election Day inches ever closer. Preliminary numbers show that the race for president remains tight, though Democrats are benefiting from the surge in early voting.
The millions of early ballots being cast have suggested an advantage for Democratic nominee Hillary Clinton in battleground states, as well as traditional GOP territory, Fortune reported. Clinton is seeing positive numbers in the key states of Florida, North Carolina, Nevada, Colorado and Arizona. She is even doing better than expected in the red states of Utah and Texas.
North Carolina and Florida
In the first week of early voting, around one million ballots were cast in the Tar Heel State. According to ABC News, that number is on par with the same period in the 2012 presidential election. Political experts, however, expect that number to rise as early polling places increased statewide from about 250 to nearly 400 on Thursday (27 October).
"Once those sites open up and people start utilizing those, we should see a pretty significant jump," Michael Bitzer, a professor at Catawba College, told ABC News.
The uneven number of early voting sites is due to a measure that capped early voting to a 10-day period. That measure was struck down by a federal appeals court, which ruled the Republican-controlled state legislature illegally tried to boost its advantage with rules intended to hurt minorities.
The ruling restored a week of early voting, but some counties chose not to extend the early voting time.
Early voting in North Carolina has appeared to benefit Hillary Clinton. Democrats have cast about 46% of early ballots through Wednesday (26 October), while Republicans have cast 29%. ABC News noted that unaffiliated voters account for 24% of early voters in the state.
In Florida, over two million votes have been cast, with in-person voting kicking off on Monday (24 October). Both Democrats and Republicans are virtually tied, accounting for 41% of the votes a piece.
Fortune noted that if Clinton's GOP rival Donald Trump loses North Carolina or Florida, he probably will be unable to win the election. "If current early vote trends hold, it's a real possibility that Clinton can sweep a majority of swing states including Florida," Scott Tranter, co-founder of the Republican data analytics firm Optimus, said.
While early voting numbers give a small insight into how the election will turn out, FiveThirtyEight's Seth Masket warns not to "read too much" into preliminary numbers. Masket says that knowing how a particular party is doing during early voting does not necessary indicate how it will do when all votes are counted.
In 2012, for example, Democrats lead in a number of states, including North Carolina, Louisiana and West Virginia. They would go on to lose those states. Masket goes on to recommend that consulting polls—which show Clinton firmly ahead of Trump—is a better way to go.