Mike Pence's plane skids off runway at New York's La Guardia Airport
The Indiana governor was uninjured but cancelled an event appearance in New York.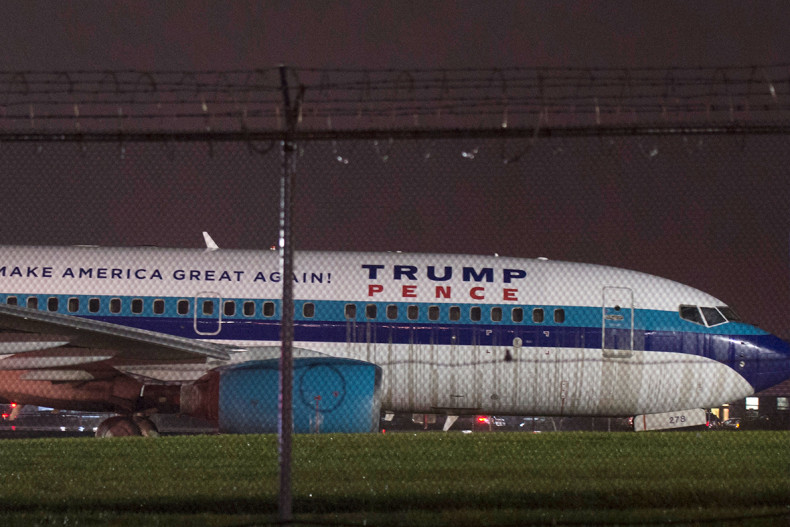 Donald Trump's running mate Mike Pence has confirmed he is fine after his plane skidded off the runway at New York's La Guardia airport.
The aircraft tore up two tracks of concrete when it came off its intended runway during a rainstorm in New York on Thursday (27 October), leading to the plane's passengers being evacuated.
After the plane had a bumpy approach to the airport, it hit the concrete before skidding off course and eventually coming to rest on a patch of grass, the Associated Press reported.
Immediately after the incident, in which all of the passengers escaped uninjured, the Indiana governor spoke to press and told them he was fine and no one had been harmed.
"We can see mud on the front windows," Pence said.
However, the vice presidential candidate was unable to attend a planned event in the city following the incident, and a campaign spokesperson confirmed Pence had gone to his hotel for the evening.
Pence tweeted: "So thankful everyone on our plane is safe. Grateful for our first responders & the concern & prayers of so many. Back on the trail tomorrow!"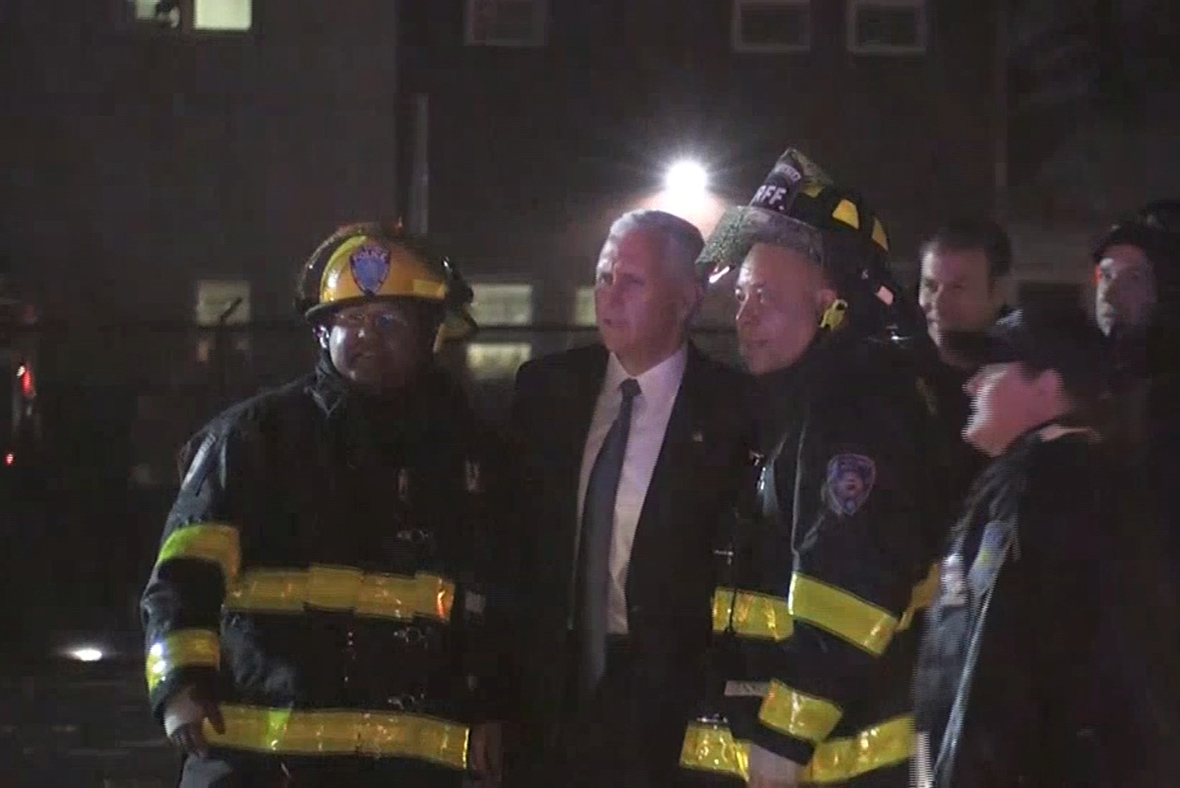 Republican presidential nominee Donald Trump called on Pence to check on him after the incident, the campaign said.
"Mr Trump did reach out to Gov Pence. He's glad that everyone on board is safe," Trump spokeswoman Stephanie Grisham said in an emailed statement, according to the BBC.