Obama commutes the sentences of 98 inmates, including 42 with life sentences
The US president has commuted the sentences of 872 people since taking office.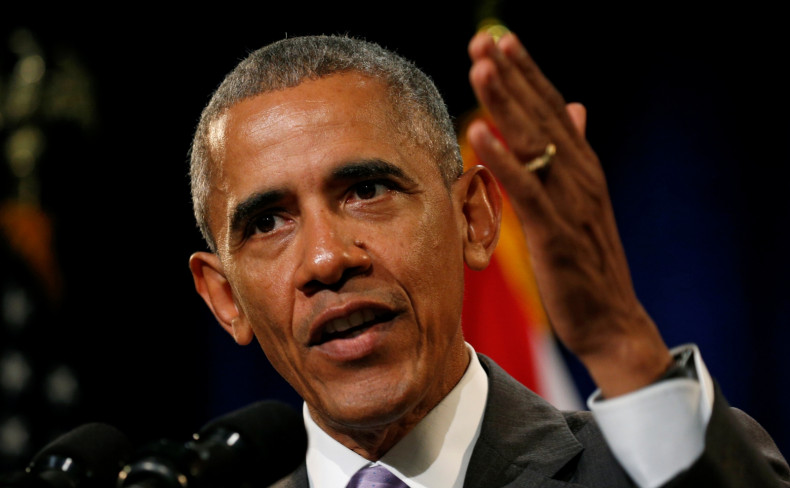 The White House announced on Thursday (27 October) that President Barack Obama had commuted the sentences of 98 inmates, including 42 who had life sentences. The announcement marks the eighth round of commutations for the president this year.
Obama has commuted the sentence of 872 prisoners since taking office, surpassing the past 11 presidents combined, The Hill noted. During his final year in office alone, he has commuted the sentences of 688 inmates.
According to PS Ruckman Jr, a political scientist tracking the number of commutations, Obama has surpassed Calvin Coolidge, who commuted 773 sentences, but has not beaten Woodrow Wilson, who commuted a record 1,366 sentences.
In a blog post, White House counsel Neil Eggleston said, "While there has been much attention paid to the number of commutations issued by the President, at the core, we must remember that there are personal stories behind these numbers."
Eggleston continued: "These are individuals—many of whom made mistakes at a young age—who have diligently worked to rehabilitate themselves while incarcerated." The Hill reported that many of the inmates will not be released until late 2018 and will be required to enrol in residential drug treatment programmes.
"For the 42 individuals originally sentenced to life imprisonment, today's news will carry special weight when they learn that they will be able to return to their families and communities," Eggleston added.
The president has ramped up his efforts to release federal inmates who were sentenced with harsh prison terms for nonviolent drug offences. According to The Washington Post, the Obama administration's clemency initiative had been bogged down by bureaucratic delays.
Activists have called on Obama to speed up the processes as his final term comes to a close. According to the Justice Department, there are 11,253 petitions pending as of 6 October, however, not all are from inmates that qualify for clemency.
The Hill reported that non-violent, low-level offenders, who have served at least 10 years of their sentence, have demonstrated good behaviour and have no significant criminal record or history of violence are eligible.
The president set the single-day record for commutations for his administration in August when he commuted the sentences of 214 inmates. Earlier in October, the president commuted the sentences of 102 federal prisoners.