Rex Tillerson says China should be denied access to South China Sea over 'worrisome' territorial dispute
During his confirmation hearing, Tillerson likened China's assertiveness to Russia's annexation of Crimea.
Donald Trump's nominee for secretary of state, Rex Tillerson, went beyond the US president-elect's own tough rhetoric on China and presented a proposal on Wednesday (11 January) on what the Pentagon should do in the South China Sea disputes. He called the territorial row "extremely worrisome".
He suggested that China should not be allowed to access the disputed territories in the international waterway the communist country has made unilateral claims to. In what is likely to enrage China, Tillerson said: "We're going to have to send China a clear signal that, first, the island-building stops and, second, your access to those islands also is not going to be allowed."
His comments came during his confirmation hearing before the US Senate Foreign Relations Committee. He likened China's military assertiveness on the islands to those "akin to Russia's taking [of] Crimea" from Ukraine.
The former Exxon Mobil CEO did not provide any details on what he wants the US to do to deny China access to the contested waters but he alleged that the current administration in the White House had responded inadequately to China's growing aggressiveness.
"The failure of a response has allowed them just to keep pushing the envelope on this. The way we've got to deal with this is we've got to show back up in the region with our traditional allies in Southeast Asia," Reuters cited Tillerson as saying.
He further continued that the "entire global economy" would be left to face negative consequences if China continues to dominate the region and disallows freedom of navigation in the strategic waterway, where several South East Asian countries have overlapping claims.
The secretary of state nominee also took a dig at China's actions in the East China Sea, where it is at loggerheads with Japan. He called Beijing's declaration of an air defence zone there "illegal actions".
"They're taking territory or control, or declaring control of territories that are not rightfully China's," he said.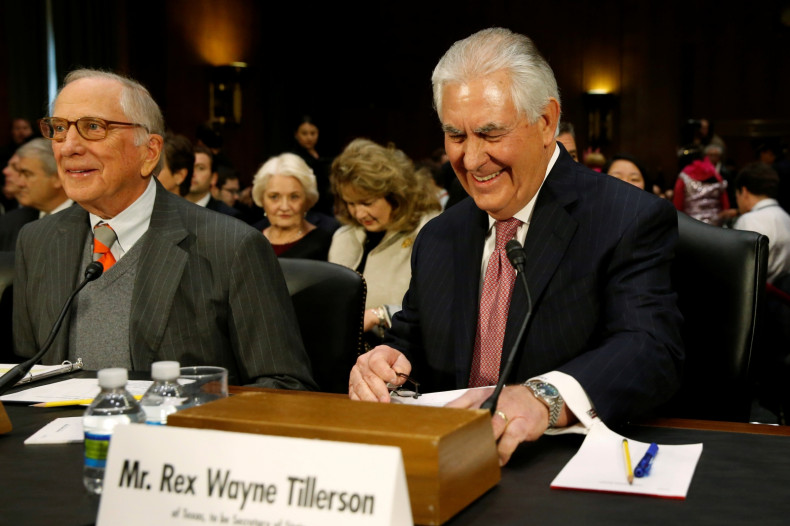 Tillerson also continued to accuse China of giving "empty promises" to the US on matters related to North Korea's nuclear ambitions, Reuters reported.
Trump has taken a tough anti-China stand related to economics and trade, while accusing Beijing of unfair trade practices and currency manipulation. However, his secretary of state nominee's proposal is reported to have gone beyond measures recommended by Trump himself with respect to the South China Sea issue.