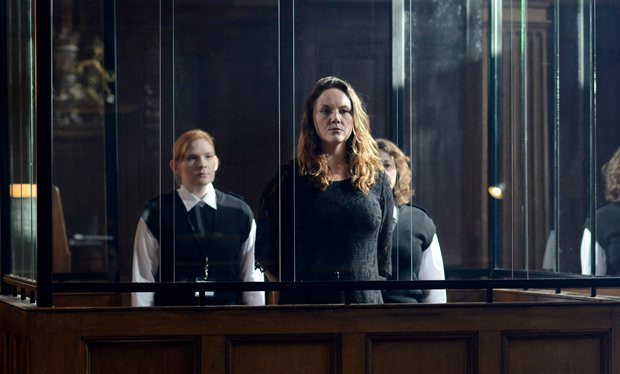 She is one of the most devious characters EastEnders has ever featured but Janine's shock acquittal for Michael Moon's murder on Thursday's episode of the BBC soap took her scheming to new heights.
As fans may recall, Janine, played by Charlie Brooks, was on trial for the murder of her estranged husband after stabbing him to death.
Her attempts to frame a vulnerable Alice Branning, who had saved her life, backfired when a recorded confession revealed to police that she was behind the murder.
But despite all the evidence and the odds stacked against her, viewer's watched Janine walk free from court when she was found not guilty.
The surprise twist confirmed that Frank Butcher's daughter, who also killed first husband Barry Evans and attempted to poison second hubby Ryan Malloy, has nine lives.
Fans took to Twitter to express their shock over the verdict.
"I love that she's kind of getting away with murder again," said Brooks. "But the fact is it was self-defence and he would have killed her if she hadn't have killed him. And there I go defending her again, but it's true."
The episode ended with Janine leaving Walford for a new life in Paris. Brooks has played the mother-of-one on and off since 1999.
"EastEnders is like a family to me," she previously said of her exit. " It's a real home and I think no matter what happens, it'll always be nice to see what Janine is up to. But I'm going to give myself a good break."