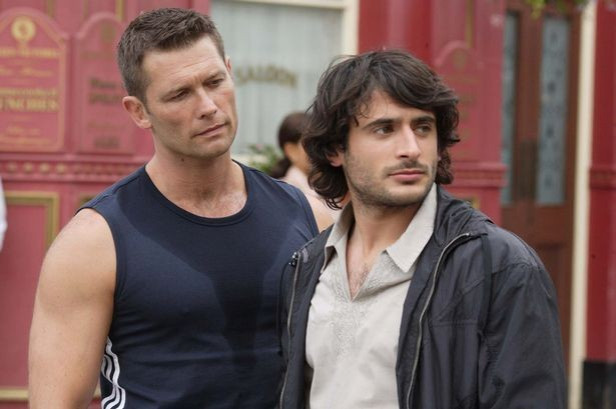 Syed and Christian, two of EastEnders' most popular characters, are being written out of the BBC soap.
Actors Marc Elliott and John Partridge, who play gay lovers Syed Masood and Christian Clarke, will leave Albert Square in November in a dramatic storyline.
The couple, who have become a firm favourite with viewers, have had a rocky relationship while struggling to gain the approval of Syed's devout Muslim family.
The soap's portrayal of Syed and Christian's relationship and how it addressed the sensitive subject of being a gay Muslim has been described as forward-thinking by viewers and equality groups.
Executive producer Lorraine Newman told the Daily Mirror: ''When Marc announced he had decided to move on, we had a tough decision to make.
"After numerous conversations, which included John, it was decided that there is only one outcome for Syed and Christian. We wish them both all the best for the future.''
Partridge, a stage performer, joined the show in 2008 while Elliott, 32, joined in 2009.
Both actors have successfully broken both gay and Muslim boundaries during their stint on the show.
"As an actor you are always looking for new challenges," Elliott said of his departure.
"I feel that now is the right time to move on and explore different projects, perhaps returning to my roots in theatre."
Partridge,40, said: "I have had the time of my life at EastEnders but I have always gone with my gut. Leaving at the same time as Marc felt like the only thing to do".
"It is the right end to the story, and for Christian. But also, excitingly, the start of a whole new chapter for me."
Details of the circumstances surrounding their exit are being kept firmly under wraps.