No one wants to see a delicious traditional Easter hot cross bun go to waste. Try out these amazing leftover recipes to make sure you make the most every crumb and currant.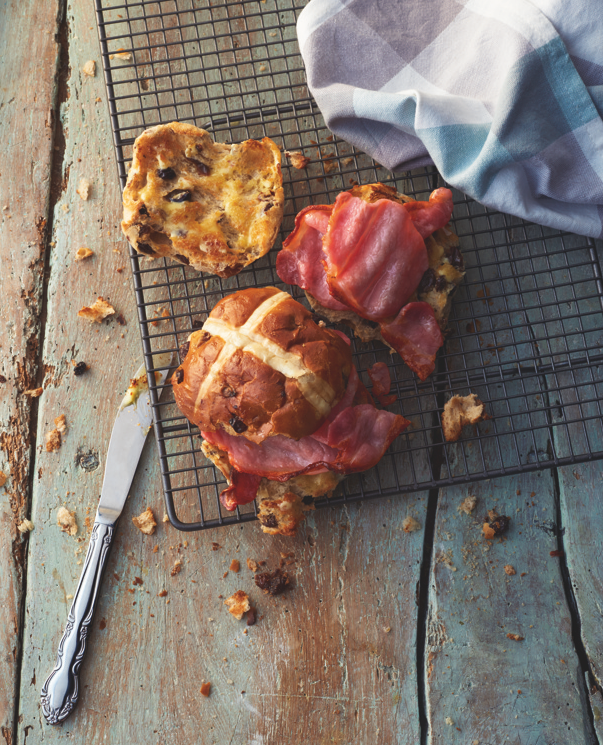 HOT CROSS BACON BUTTIES
Serves: 4
Prep time: 5 mins
Cook time: 25 mins
8 x Sainsbury's Unsmoked Reduced Salt Back Bacon
4 x TTD Hot Cross Buns
Preheat the oven to 200c/180c fan/gas mark 6.
Place a rack in the lower third of the oven.
Line a baking sheet with foil (this makes cleanup easier) and place a
wire rack on top. Lay the bacon on the rack in a single layer, not letting
it overlap.
Transfer the bacon to the oven and bake until the bacon is deep golden-
brown and crispy, about 18 to 20 minutes, turning over halfway.
Remove the bacon from the oven and use tongs to transfer it to a plate
lined with paper towels to drain and finish crisping.
Slice the hot cross buns in half and toast. Serve each bun, with or
without butter, with two strips of bacon inside.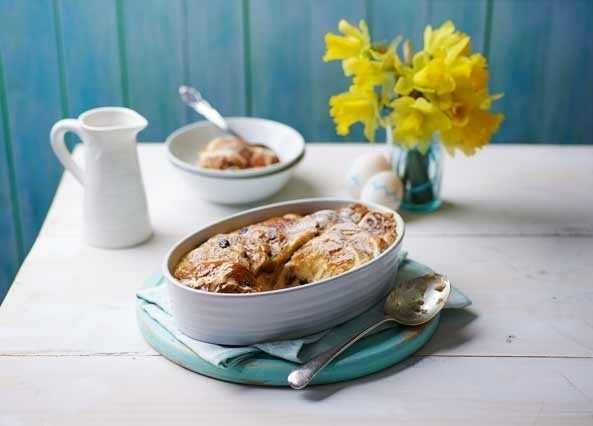 Hot Cross Bun and Butter Pudding:
Serves: 8
Prep time: 5 minutes, plus 30 minutes standing time
Cooking time: 50 minutes
500 ml semi skimmed milk by Sainsbury's
100 ml double cream by Sainsbury's
0.5 tsp Sainsbury's Taste the Difference Madagascan vanilla extract
2 medium free-range eggs by Sainsbury's
75 g Fairtrade golden caster sugar by Sainsbury's
Zest of 1 orange
6 Sainsbury's Taste the Difference fruity hot cross buns, sliced in half
25 g butterlicious by Sainsbury's
1 tsp icing sugar
Pour the milk, cream and vanilla extract into a saucepan, slowly bring almost to the boil and remove from the heat. In a large heatproof mixing bowl, beat the eggs and sugar until thickened and pale in colour. Gradually add the milk mixture, whisking as you go, then add the orange zest and whisk to combine.
Butter the cut sides of the buns with the butterlicious spread. In a baking dish measuring 21cm square and 4cm deep, arrange the bun halves cut sides down. Pour the milk mixture through a sieve over the buns and allow to stand for 30 minutes.
Preheat the oven to 160°C / fan 140°C / gas 3 and put the kettle on. Place the baking dish in a roasting tin, pour hot water from the kettle into the tin until it comes halfway up the side of the baking dish and bake for 45 minutes until just set. Dust with the icing sugar and serve.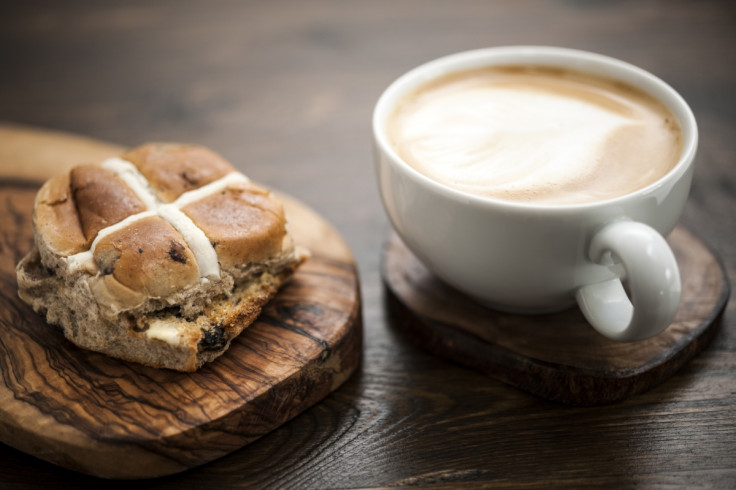 Hot Cross French Toast:
Serves: 2
Prep time: 5 mins
Cooking time: 7 mins
2 hot cross buns, cut in half
250 mls of milk
2 large eggs
1/2 teaspoon of ground cinnamon
1/2 teaspoon of ground cardamom
Knob of unsalted butter for frying
1 tsp sugar for dusting
1.2 tsp cinnamon for dusting
Beat eggs gently until fully combined then add the milk and spices and mix gently with whisk.
Pour the mixture into a shallow dish and place the bun halves into the mix cut side down. Soak buns for five minutes ensuring they have soaked up as much liquid as possible, then turn them over to coat the outside.
Heat butter in a frying pan over a medium heat. Once hot place the buns cut side down and fry until golden brown then turn over and fry the other side.
Once golden brown all over remove from the pan and sprinkle with sugar and cinnamon and serve.
Head to Sainbury's for more Easter recipes.