Chocolate lovers could be left disappointed at the till as they would have to pay more for their favourite Waster bunnies this year.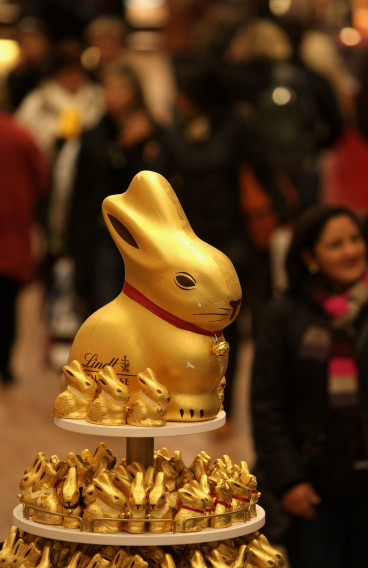 The world's favourite confectionary has increased in price, with chocolate being 11% more expensive in shops than it was in 2015. Because cocoa and sugar prices have jumped, this Easter will be a lot more expensive for some.
The Milk Chocolate Index has shown a 26% rise in cocoa prices, while cocoa-butter prices have increased by almost a fifth. Lastly, sugar has seen a 15% price jump over the last year. Data from pricing intelligence service Mintec shows that per kilogramme, chocolate jumped by 10.9% from £1.64 per kg in 2015 to £1.82 in 2016.
The jump in prices comes as dry weather has its impact on the crop in Ghana and Ivory Coast, where 60% of the world's cocoa is produced. Production fell by 25% last year over 2014. The high prices caused demand to edge down in 2015, but the desire to eat chocolate remained, with the UK, Germany and Switzerland among the biggest chocolate consumers, according to the International Cocoa Organisation.
Last Halloween, chocolate prices already jumped 4.2%, because of the harsh conditions in West Africa. In early 2016, the demand side also contributed to the price surge. February was disproportionately warm, which meant that fewer people ate chocolate.
"Sugar prices are up 20% month-on-month to levels not seen in over a year," Corrina Hutchings, market analyst at Mintec, told IBTimes UK . "The increase in prices is mainly driven by the recent decrease in estimates for 2015/16 global production which is forecasted at 172.1m tonnes, down 2% year-on-year. Seeing 2015/16 ending stocks fall by 9% year-on-year to 39.6m tonnes, the lowest levels in four years."
In response to the drop, chocolate companies such as Hershey's and Mars have taken serious measures. Some companies including Nestle and Lindt have hiked prices in order to remain in its margins.
Mars, Mondelez and Hershey's are among those collectively investing $1bn (£706.7m) to save chocolate production. One of the main goals is to boost sustainable chocolate production.