Pope to Lead Easter Celebrations at St Peter's Basilica
Pope Benedict XVI led the ceremonial Easter vigil service on Saturday night at the St Peter's Basilica and will lead the morning mass on Sunday.
"Life is stronger than death. Good is stronger than evil. Love is stronger than hate. Truth is stronger than lies," the Pope told the faithful at the packed St Peter's Basilica on Saturday night, according to the Associated Press.
"The darkness that poses a real threat to mankind, after all, is the fact that he can see and investigate tangible material things, but cannot see where the world is going or whence it comes, where our own life is going, what is good and what is evil," the Pope told the gathering.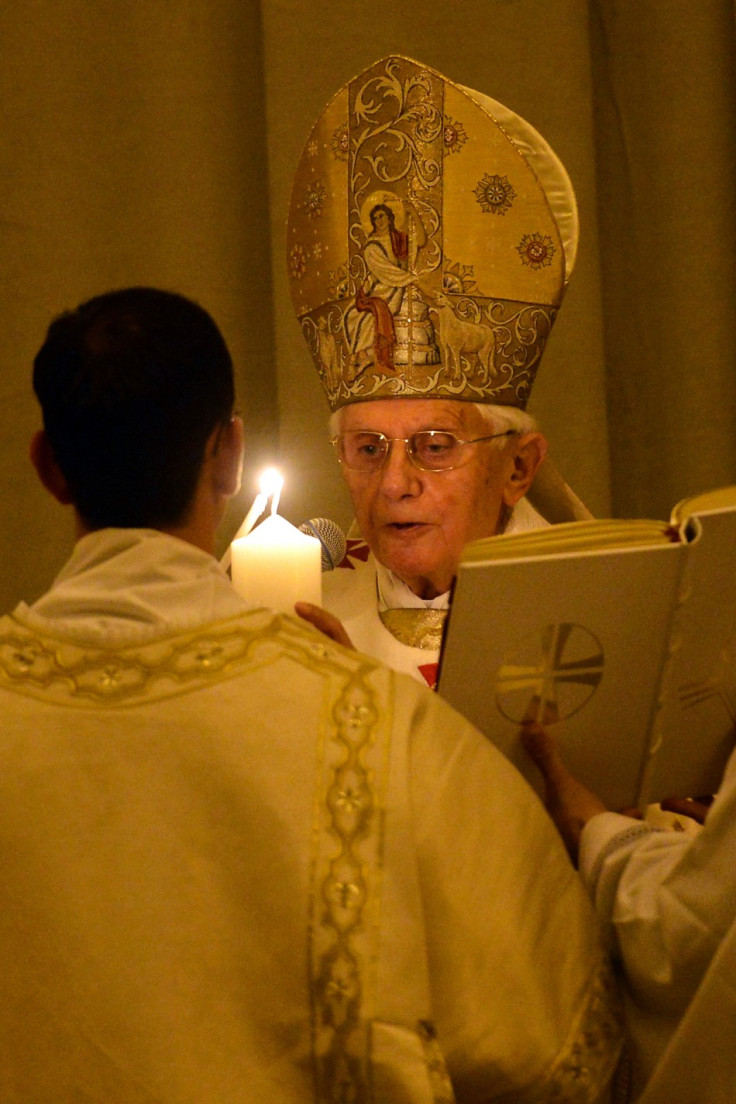 "If God and moral values, the difference between good and evil, remain in darkness, then all other 'lights,' that put such incredible technical feats within our reach, are not only progress but also dangers that put us and the world at risk," he added.
The Pope also conducted the traditional baptismal ceremony at the event as several adult converts came forward to embrace their new faith. As many as eight adult converts were welcomed by the Pope to embrace their new faith.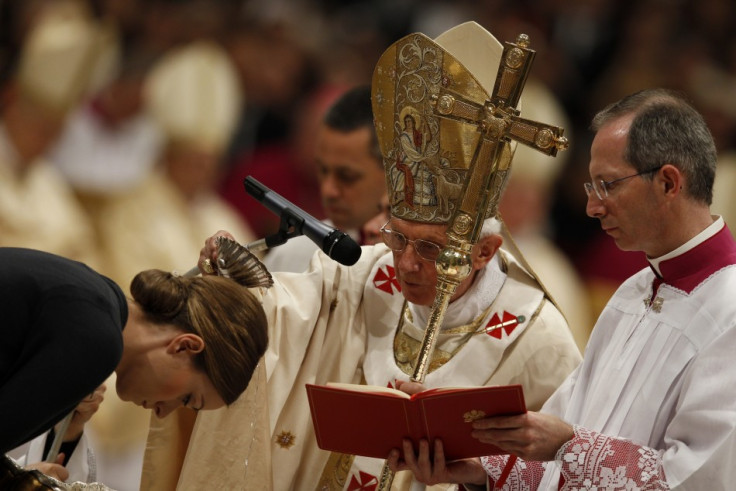 On Sunday, the Pope will lead the devout in the morning Mass with the "Resurrexit" rite at around 10:15 in St Peter's Square.
After the mass, the Pope will be delivering the traditional Urbi et Orbi benediction from the central loggia of St Peter's Basilica.
Prayers and processions marked the Easter celebrations in Jerusalem. Italian Prime Minister Mario Monti, who was on a private visit to the ancient Church of the Holy Sepulchre joined in the Mass, the Belfast Telegraph reported.
For the faithful who have made their journey through somber ceremonies of the Holy Week, the occasion marks Jesus Christ's resurrection following his crucifixion, which they observed on Good Friday.
© Copyright IBTimes 2023. All rights reserved.