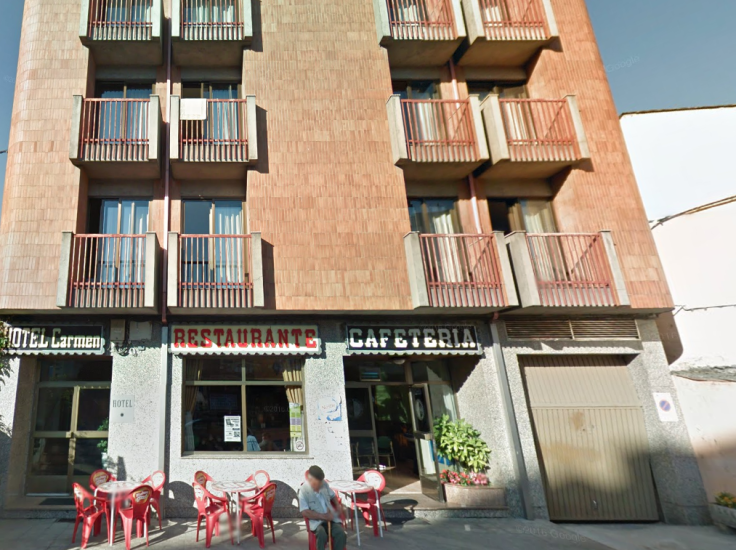 Spanish police have arrested the suspected ringleader of a Romanian eat and run mob who consumed thousands of pounds worth of food and drink before fleeing without paying.
Robbed restaurateurs described the group as racking up substantial bills before leaving "in a stampede". The unnamed 48-year-old suspect was arrested on Monday (6 March) in Spain's northwestern city of Ponferrada in the province of Leon.
The man is set to appear in court on Wednesday (8 March). Police are still looking for a second suspect.
In one instance, a group of 120 diners who claimed to be celebrating a baptism fled from the El Carmen restaurant in Bembibre as dessert was due to be served. The group had consumed starters, mains and guzzled more than 30 bottles of alcohol in the scam on 27 February.
Although the diners had paid a €900 (£775, $948) deposit, it was little consolation given that they had enjoyed a €2,000 feast.
Describing what it is like to be abused by clientele, El Carmen owner Antonio Rodriguez said: "What's really worse is that it feels like they are pouring cold water onto you, seeing them leaving and knowing that there's nothing that you can do because these were huge men with muscles."
It later emerged that this was not an isolated incident after another restaurant just six miles away was targeted by similar antics. On that occasion, it was El Rincón de Pepín in nearby Ponferrada that fell victim to the deceit.
That time, the group purported to celebrate a wedding and notched up a €10,000 bill and paid a deposit of just €1,000.
Speaking to the BBC, El Rincon de Pepin owner, Laura Arias said: "There were 160 of them and they all disappeared. Suddenly. Within five minutes."
According to the Diario de Leon newspaper, the man who was detained is thought to have made the bookings.