There is growing concern for around 70 doctors and nurses who cared for Thomas Eric Duncan – the first victim in the US to die from Ebola – after one health worker tested positive for the disease.
Nurse Nina Pham caught the virus while treating Duncan at an isolation unit at Texas Health Presbyterian Hospital in Dallas, Texas, despite wearing protective clothing. She was looking after him in intensive care until the day before he died, according to ABC.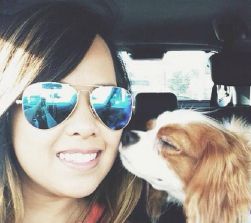 It is still a mystery how the 26-year-old, who remains in a stable condition, became infected, as she wore a protective mask, gown and gloves during his treatment.
The authorities have conceded there was a "breach of protocol" but no details of the breach have been released.
The Centers for Diseases Control and Prevention and the Texas State Health Department have directed questions to the hospital about the protective gear but no response as yet been given.
Dr Tom Frieden, director of the CDC, said: "If this one individual was infected, and we don't know how, within the isolation unit then it is possible that other individuals could have been infected as well.
"We need to consider the possibility there could be additional cases, particularly among the healthcare workers who cared for the patient when he was so ill.
"We're concerned and unfortunately would not be surprised if we did see additional cases among healthcare workers."
The CDC had previously been monitoring 48 people who had been in contact with Duncan before he was put in an isolation unit.
Pham received a potentially lifesaving blood transfusion from Dr Kent Brantly, an American who contracted Ebola in Liberia but survived after he was treated in the US.
"She's hopeful and just resting," said her friend Jennifer Joseph.
An earlier statement by CDC said: "This is understandably disturbing news for the patient, the patient's family and colleagues and the greater Dallas community.
"The CDC and the Texas Department of State Health Services remain confident that wider spread in the community can be prevented with proper public health measures including ongoing contact tracing, health monitoring among those known to have been in contact with the index patient and immediate isolations if symptoms develop."
It comes as World Health Organization assistant director general Bruce Aylward warned there could be up to 10,000 Ebola cases per week in Guinea, Liberia and Sierra Leone by December.