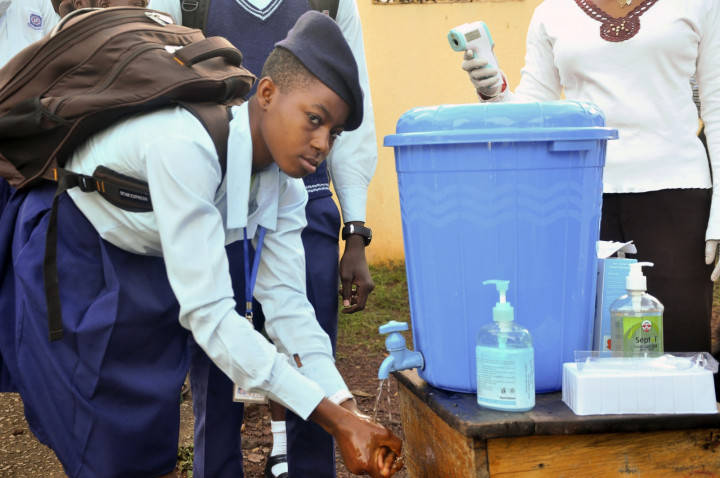 A revised estimate from WHO on Ebola cases at 20,000 by end of November has also upped the fatality rate from 50 to 70%.
Owing to numerous reports of symptomatic persons evading diagnosis and treatment and also laboratory diagnoses that have not been included in national databases, it said the numbers could be much higher.
Transmission has to be little more than halved to achieve control of the epidemic and eventual elimination of the virus.
In a detailed report published in New England Journal of Medicine, the WHO Ebola response team says that the current epidemiologic outlook is bleak in all three West African nations. It has projected 5740 cases in Guinea, 9890 in Liberia, and 5000 in Sierra Leone.
"Forward projections suggest that unless control measures — including improvements in contact tracing, adequate case isolation, increased capacity for clinical management, safe burials, greater community engagement, and support from international partners — improve quickly, these three countries will soon be reporting thousands of cases and deaths each week."
It goes to note that all is not bleak and the speed of implementation of rigorous control measures determines the epidemic size. In Nigeria, the number of cases has so far been limited, despite the introduction of infection into the large cities of Lagos due to effective control.
The epidemic is exceptionally large, not principally because of the biologic characteristics of the virus, but rather because of the attributes of the affected populations and because control efforts have been insufficient to halt the spread of infection.
Liberia has reported an unusually high proportion of deaths among patients with suspected (but not probable or confirmed) EVD cases (58% [440 of 754 patients]), as compared with Guinea (13% [4 of 30 patients]) and Sierra Leone (35% [74 of 213 patients]). The implication is that many true EVD case patients in Liberia may have died before receiving a definitive diagnosis.
Ebola has an incubation period of 11 days, and people cannot infect others before they begin to show symptoms. Another important number is what's called doubling time — how long it takes the number of cases to double. This varies greatly from country to country; in Guinea it's just under 16 days, in Liberia it's nearly 23 days and in Sierra Leone it's 30 days.
The report notes that care givers and health care workers have a high risk. More than 300 health care workers have been infected, and half of them have died.
In identifying risk factors, the report has identified age and a number of general symptoms like diarrhea, conjunctivitis, difficulty breathing or swallowing, and hemorrhagic symptoms.