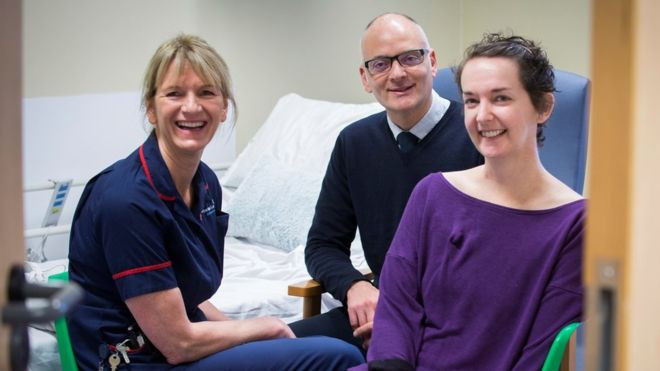 Pauline Cafferkey, the British nurse who became the first person in the UK to be diagnosed with the Ebola virus, has been readmitted to hospital for a third time, NHS officials have said.
Cafferkey, 39, was first diagnosed with the potential deadly virus in December 2014 after returning to the UK after volunteering at the Save the Children treatment centre in Kerry Town, Sierra Leone.
She later was readmitted for a second time London's Royal Free Hospital after "unusual late" complications to the Ebola virus on 9 October 2015. NHS officials have confirmed Cafferkey has been readmitted to hospital after contracting the disease yet again.
She is currently being treated at Glasgow's Queen Elizabeth University hospital. An NHS Greater Glasgow and Clyde spokesperson said: "Under routine monitoring by the Infectious Diseases Unit Pauline Cafferkey has been admitted to hospital for further investigations. To protect patient confidentiality, we will not be publishing regular updates on this patient's condition."
After she was given the all clear for the second time, Cafferkey said she was "forever thankful for the amazing care" she received at the London hospital. She added: "For a second time staff across many departments of the hospital have worked incredibly hard to help me recover and I will always be grateful to them and the NHS. I am looking forward to returning to Scotland and to seeing my family and friends again."
More than 11,000 people died during the Ebola epidemic which struck parts of west Africa towards the end of 2014.