Ebola Outbreak: 130 New Sierra Leone Cases as Officials Warn 1.4 Million People Could be Infected in the Future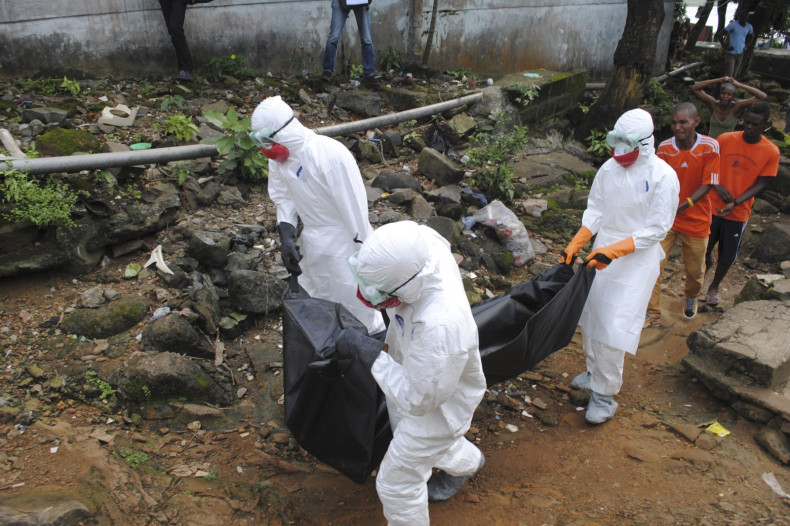 Authorities in Sierra Leone revealled 130 new cases of Ebola have been identified during a three-day lockdown, as health officials warned up to 1.4 million people could be infected over the next few months.
Karamoh Kabba, Sierra Leone's Deputy Minister for Political and Public Affairs, said they were waiting on about 70 more suspected cases and 92 dead bodies were recovered during the country-wide shutdown.
Sierra Leone's six-million residents were last week told to stay in their homes in an effort to halt the spread of what is the worst epidemic of the deadly disease on record.
Meanwhile, the US Centers for Disease Control and Prevention (CDC) said analysis showed that if no effective measures were taken to stop the outbreak, between 550,000 and 1.4 million people could contract the Ebola virus by January next year in Sierra Leone and Liberia alone.
CDC said the estimate was the worst case scenario result of a computer model analysis for the two countries.
However, according to the report, if additional interventions are put in place and there are changes in community behaviour, such as a notable decrease in unsafe burial practices, the epidemic could be almost completely come to an end within the same time period.
Earlier, the World Health Organization (WHO) published its own revised estimate on Ebola, saying more than 20,000 cases could be reported by end of November. The WHO also upped the fatality rate from 50% to 70%.
More than 2,700 people have died in the current outbreak.