Ebola Outbreak: Liberia to Become First African Nation to Receive US-Made Experimental Drug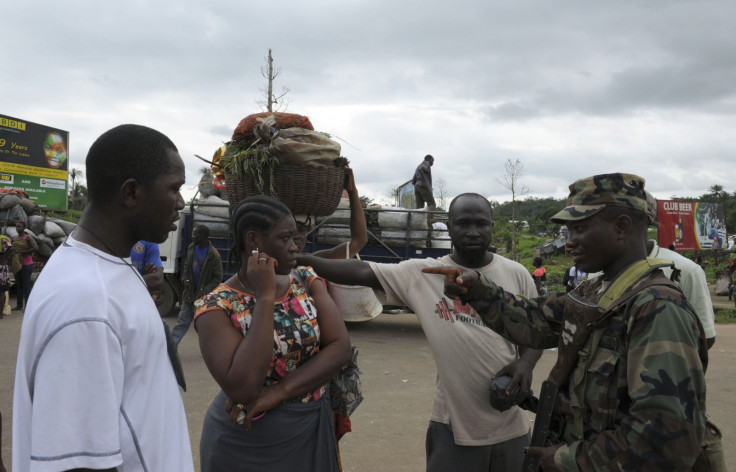 Liberia is set to receive sample doses of the experimental Ebola drug ZMapp.
News of this confirmation by the US government comes even as questions were being raised over the drug being sent to Madrid for treating a Spanish priest when being denied to African workers.
The US Centers for Disease Control had turned down earlier requests from African countries pleading unavailability of drug doses as well as ethical issues.
The delivery of the ZMapp to Liberia follows a request made on Friday from Liberian President Ellen Johnson Sirleaf to President Barack Obama, says CNN.
Since then Guinea has also put in a request for the drug.
Spain's Health Ministry said it obtained ZMapp this weekend from Geneva with the company permission to treat Miguel Pajares, the priest evacuated from Liberia.
"The medicine was imported from Geneva where there was one dose available in the context of an accord between the laboratory that developed the medicine, WHO and (Doctors Without Borders)," the ministry said.
Companies can provide experimental drugs on a "compassionate use" basis, but even that is after fully being tested in humans. While the US Food and Drug Administration approves such use within the US it has no authority overseas. The companies are left to decide on sharing their products
The drug made from antibodies grown inside tobacco plants works by boosting the immune system. While it has proven effective in monkeys, it has not been tested in humans.
Experts are divided over the use of unproven drugs. "The alternative for not testing this is death, a certain death," Liberia's information minister, Lewis Brown, told The AP in an interview before the announcement.
In fact, the WHO convened a meeting of ethicists on Monday to discuss these very issues on providing an untested drug for mass use. The meeting saw infectious disease experts, patient representatives and the Doctors Without Borders group and other participants from developed nations in a closed teleconference.
People in the African nations have sparked off campaigns demanding the drug. "We can't afford to be passive while many more die," said Aisha Dabo, a Senegalese-Gambian journalist who was tweeting using the hashtag "GiveUsTheSerum"on Monday. "That's why we raise our voice for the world to hear us."
Death Toll At 1000
An African nun who worked with the infected Spanish priest has died from Ebola in Liberia while a nurse who treated the late Patrick Sawyer also died of Ebola. Nigerian health authorities confirmed Ebola death toll at 10.
The World Health Organization put the death toll in the Ebola outbreak at beyond 1,000. The updated WHO tally includes figures from Aug. 7- 9 when 52 more people died and 69 more were infected.
The Ebola virus causes hemorrhagic fever that affects many organs in the body. It can kill up to 90% of those infected.
Early symptoms include fever, sore throat, weakness, muscle pain and headaches progressing to vomiting, diarrhoea, impaired kidney and liver function and bleeding.
Ebola spreads through contact with bodily fluids such as blood, saliva, urine and other secretions of infected people.
© Copyright IBTimes 2023. All rights reserved.