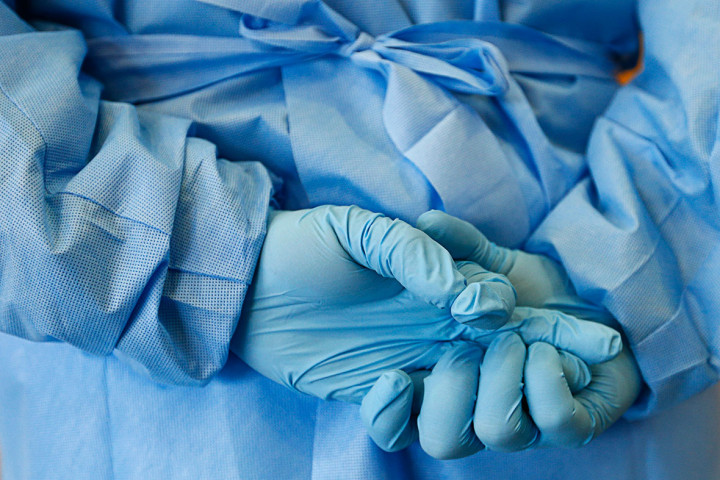 Rwanda has announced it will carry out screening tests for the Ebola virus on Americans and Spanish visitors and all those who have travelled to the two countries "in the past 22 days".
The Ebola outbreak, the worst in history, has killed more than 4,500 people in west Africa since last January. The US and Spain also reported a few cases of Ebola.
So far Rwanda has not reported any case. The country's decision to adopt screening tests is believed to have followed an incident at New Jersey's Howard Yocum Elementary School, which required its nurse to monitor the health of the pupils for 21 days, the virus' incubation period.
The decision was motivated by the presence of two Rwandan students in the building.
The pupils' parents consequently panicked that their children could have contracted Ebola from two Rwandan students in the school.
The families of the two Rwandan children then agreed to keep them at home for 21 days.
The Rwandan announcement was posted to the website of the US Embassy in the country:
"The Rwandan Ministry of Health introduced new Ebola Virus Disease screening requirements. Visitors who have been in the United States or Spain during the last 22 days are now required to report their medical condition—regardless of whether they are experiencing symptoms of Ebola.
"Rwandan authorities continue to deny entry to visitors who traveled to Guinea, Liberia, Senegal or Sierra Leone within the past 22 days."
Following controversy, due to the fact that as no Rwandan had contracted Ebola, the measure adopted by the school was unnecessary and an apology was issued.
"Our schools have become the unwitting 'face' of our nation's fears with regard to pressing health concern," the statement read.
"None of the actions that have shined the regional light of media exposure on Maple Shade Schools was mean-spirited or ill intended."
Ebola is contracted by contact with infected bodily fluids. The disease, dubbed by some "the new Aids", is causing growing concern worldwide, as hundreds of people are dying every day in Liberia, Guinea and Sierra Leone.
Many countries are banning flights from Ebola-hit nations as a result of growing concern that the deadly virus could be spread to other countries if people from affected areas are allowed to travel.