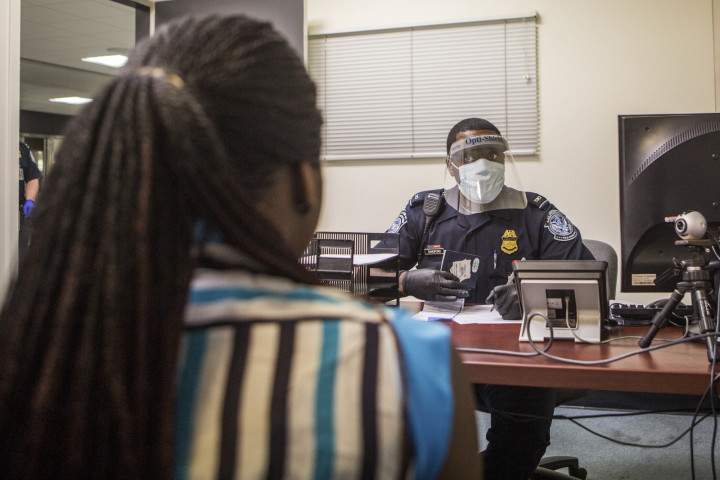 The World Health Organization is pushing for early testing of two experimental versions of Ebola vaccine as early as January on 20,000 health care workers and volunteers in West Africa.
While vaccine doses available will not be enough to address the cases infected, it will be able to provide protection to healthcare workers facing the brunt of the epidemic, reports AP. More than 200 have died of the disease.
Canadian drugmaker Tekmira Pharmaceuticals Corp told Reuters it has begun limited manufacturing of its drug, TKM-Ebola, which will be available by early December.
The modified RNAi (ribonucleic acid interference) drug works by preventing the virus from replicating.
Initial clinical trials of Ebola vaccines from GlaxoSmithKline and NewLink Genetics are already under way, the WHO said.
However, the "real-world" testing in West Africa will go forward only if the vaccines prove safe during ongoing clinical trials.
The agency expects 20,000 vaccinations in January and similar numbers in the months after that, reports AP.
US imposes travel restrictions
Meanwhile, the United States is directing travellers from affected West African nations to enter the country through five major airports conducting enhanced screening for Ebola.
Passengers whose trips originated in Liberia, Sierra Leone or Guinea will have their temperatures checked for signs of a fever that may indicate Ebola infection, among other protocols, at New York's John F Kennedy, New Jersey's Newark, Washington Dulles, Atlanta, and Chicago's O'Hare international airports, officials said.
The announcement follows increasing pressure on President Barack Obama to ban all travel from those three countries into the United States, something health officials are advising against.