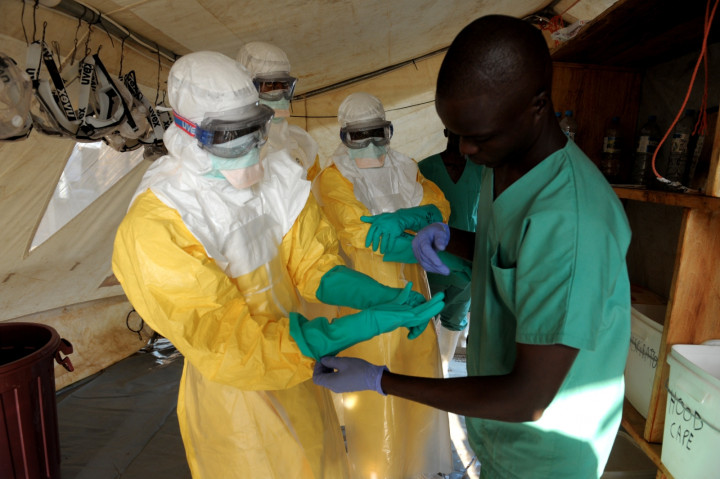 Senegal has become the fifth African country affected by Ebola as its government confirmed a man infected with the virus was receiving treatment at a Dakar hospital.
The Ministry of Health said the university student arrived in the Senegalese capital from neighbouring Guinea, where the outbreak is said to have begun in December 2013.
It was not immediately clear how and when the student crossed to Sengal as the border with Guinea was shut last week and flights and ships have also been cancelled due to the outbreak that has killed more 1,500 people.
Health minister Awa Marie Coll Seck said the infected individual booked himself into a Dakar hospital giving no indication he might have Ebola.
Health authorities were later alerted by their Guinean counterparts that they had lost track of a man who had been exposed to the deadly virus through contact with sick people.
The man had disappeared three weeks earlier and might have travelled to Senegal, an epidemiological surveillance team in Guinea said.
The student was soon traced and a test confirmed he has Ebola, Seck said. He was immediately placed in quarantine and the World Health Organization (WHO) was been alerted.
Meanwhile, the UN health agency said more than 500 new cases were reported in the past week, the highest increase in reports since the outbreak started.
More than 3,000 people have contracted the virus and the WHO has warned the number could reach 20,000. Beside Senegal and Guinea, cases have been reported in Liberia, Sierra Leone and Nigeria.
"Emergency action needs to be taken to reverse the situation to avoid a catastrophe," said Dr Tom Frieden, the director of the US Centers for Disease Control and Prevention.
Ebola is one of the deadliest diseases in the world and does not have a cure.
The symptoms of the virus include fever, sore throat, diarrhoea, internal and external bleeding. It has a fatality rate approaching 90% (53% in the current epidemic).
The current outbreak has been described by the WHO as the worst that has occurred since the virus was first encountered in 1976.