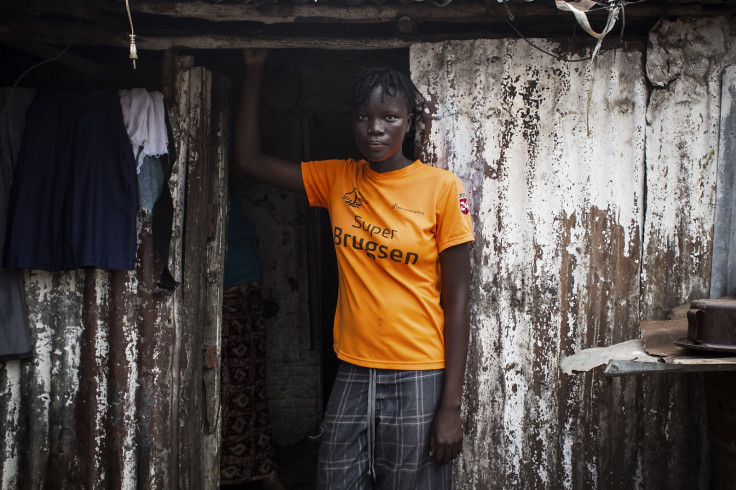 Isha is one of tens of thousands of girls in Sierra Leone who became pregnant during the country's Ebola crisis. Her baby Brene is now 9-months- old, and they live in a tiny shack no bigger than a shed made of corrugated iron in downtown Freetown.
Brene's father was 26 when they started their relationship, and Isha was 15. "He was a good boyfriend before I got pregnant – he would give me money and helped me with fees for school but when I became pregnant he ran away and left me."
'Transactional' sex, where a teenage girl exchanges sexual favours with an older man for money or school fees, is considered a relatively common practice in Sierra Leone, and often silently condoned by poorer families who benefit from the additional income for the family.
Having never had any sex education, Isha's boyfriend taught her – but convinced her she couldn't get pregnant yet. "I wasn't worried about getting pregnant. I didn't know anything about sex – we don't learn about it in school."
When she finally realised she was pregnant, she was too fearful to tell her boyfriend or her mother, and instead confided in her best friend who convinced her to go to the local healthcare clinic.
"I was afraid to go to the clinic because I didn't want to be near Ebola. I just felt fear", she said. "The pregnancy was already two months along, so there was no way to pull it – pulling it would have been better so I could have continued to go to school," she said.
'Pulling' is how teenage girls describe attempting to access abortion – which remains illegal in Sierra Leone. Backstreet and DIY attempts at abortion across the country kill thousands of teenage girls each year.
Sierra Leone has the highest rate of maternal death in the world with one in every 17 pregnant women dying in childbirth. Researchers believe 10% of these deaths are linked to unsafe abortions.
"The doctor told me there was no way I could pull it, so I had to tell my mother. She told me never to come back to her house, so I had to leave".
Now 17, Isha lives with her best friend who helps care for baby Brene. She was forced to leave school as she no longer had the financial support of her 'boyfriend', and pregnant girls are prohibited from attending school by the education ministry.
Most of her friends also abandoned her, she said, as their parents wouldn't allow them to see her. Lonely and isolated, Isha found solace in playing volleyball. Before getting pregnant she had played at national level at her school, and continued to play until she was seven months pregnant.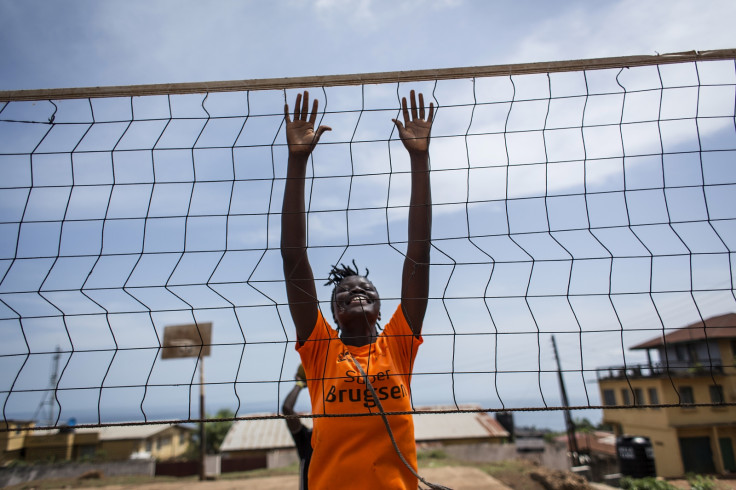 "My mother and my friends abandoned me and they would shout and abuse me on the street or ignore me completely. So I was just sitting and crying, but with volleyball I go out and encourage myself and I don't think about them."
She plays most afternoons now, with other girls she has made friends with who also attend a mother and baby group supported by Save The Children. She is by far the best player in her new group of peers, but enjoys encouraging the other girls to improve.
"My mother still curses at me every time she see me, and it is very painful for me, so when I don't want to think about anything I just go and play volleyball", she explains. Isha was allowed to return to her mother's house to give birth, where she was attended by her aunt and her best friend. With no pain relief, her labour lasted two long days and nights.
My life is very hard as a mother. I have to fight my battle every day so that I can feed my baby.

"I can't remember all of it, I can say only it was two days. My mother was with me and she told me to be careful, but then after the baby was born she made me leave again."
Teenage girls being kept at home to give birth instead of in healthcare centres is one of the reasons why so many teen girls do not survive childbirth, nurse Baindu Sengo said at the healthcare centre near Isha's hut.
"Their bodies are not big enough to give birth – their hips are too small – they don't have woman's curves yet," Sengo explains, from her Wilberforce health clinic, "so that is why with the young girls we have to tell their families that they have to come to us – they cannot hide their girls at home for the labour, it can be very bad for them – some of them, they might need a caesarean to get the baby out."
Isha now ekes a living selling chicken bones in the market every morning, and if she makes enough money for the day, plays her beloved volleyball in the afternoon. She has no plans for her future though she would like to go back to school, she can't see how that would be possible.
"I played volleyball up until I was seven months pregnant. My life is very hard as a mother. I have to fight my battle every day so that I can feed my baby and we can have something to eat. So I need to stay strong and encourage myself, and fight hard for my baby and myself."
---
For more information about the Save the Children's Every Last Child campaign or to donate, please visit www.savethechildren.org.uk/every-last-child
---