Ebola: Survivors to defeat stigma with new app and #ISurvivedEbola campaign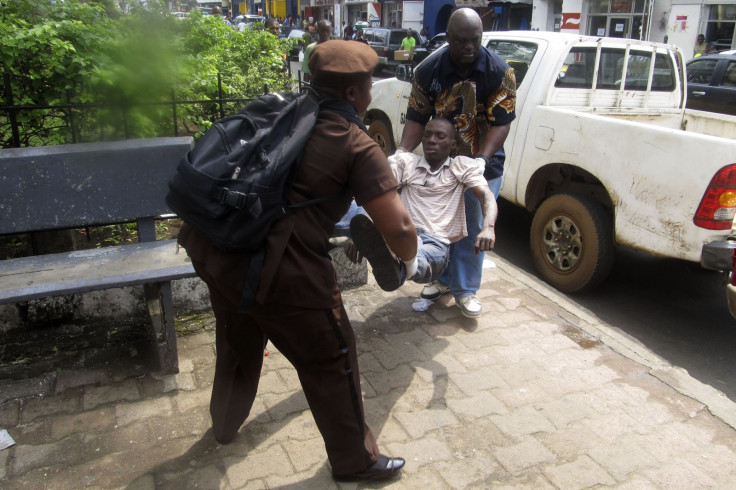 Victims of the deadly Ebola virus will be able to share their stories by using a mobile app to be launched on Monday (5 January) by a Unicef-backed campaign.
The online campaign #ISurvivedEbola was launched in 2014 to allow people in Sierra Leone, Liberia and Guinea - the three African nations worst hit by the disease - to publicly speak about their experience with Ebola and share information on how to prevent contraction.
The campaign, funded by the foundation of US philanthropist and co-founder of Microsoft Paul G. Allen, Unicef and the UN, developed the app to help defeat misinformation on the virus as well as the stigma on those affected by the disease, who are marginalised by the local community.
As part of the new initiative, Ebola survivors in the three nations will be given smartphones to document their stories and exchange tips on how to cope with the virus, Reuters reported.
"While treatment of Ebola patients is critical, the best way to end the Ebola outbreak in West Africa is to cut the chain of transmission and prevent further infections," Rafael Obregon of UNICEF said in a statement.
"#ISurvivedEbola is reinforcing our efforts by providing this information in multiple, highly entertaining forms, including through the testimonies of actual survivors," Obregon said.
Ebola is a haemorrhagic fever spread by contact with infected bodily fluids. Its symptoms include fever, vomiting, diarrhoea, and body aches.
The virus outbreak, the worst in history, has killed nearly 8,000 people since March 2013, according to the World Health Organisation (WHO's) latest estimates.
Another Ebola app was launched last October by the International SOS, a leading medical and travel security services company.
Ebola - What you need to know aims to empower individuals to learn about Ebola, "separating facts from fiction."
All information shared by the app is vetted by International SOS medical experts.
© Copyright IBTimes 2023. All rights reserved.