Ebola: WHO praises 'unprecedented' support to curb virus but warns of remaining hotspots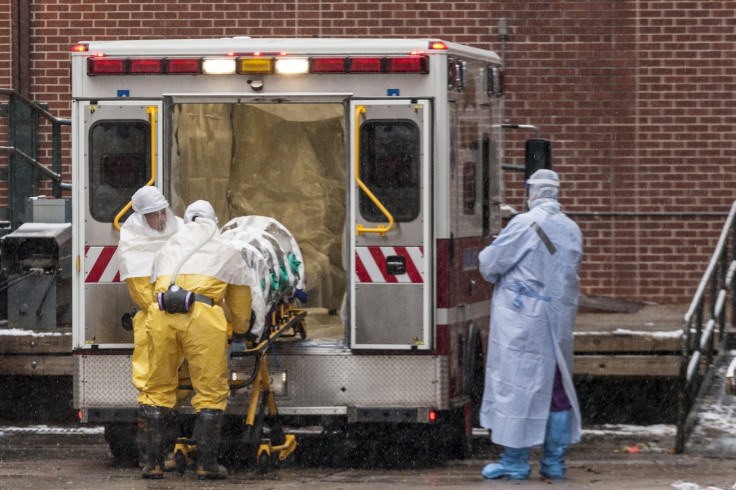 The response to curb the deadly Ebola virus in west Africa "has been impressive", according to Bruce Aylward, who leads the World Health Organization response team to the disease.
During an speech held at Geneva on the current situation of the outbreak, which has killed nearly 7,000 people in west Africa since January, Aylward said that many people and organisations have stepped up to provide "unprecedented support" to curb the virus.
"We are at a very different place than where we were 60 days ago," he said. "I was particularly impressed by the many NGOs and others who have stepped forward to run Ebola treatment centres and help countries."
Aylward, who said he visited the three countries worst affected by the virus - Liberia, Guinea and Sierrra Leone - several times in recent months, also praised the work of local communities who are dealing with the worst Ebola outbreak in history.
"Many communities are changing they way they live. There have been behaviour changes in places like Liberia and a lot of this is driven by strong national government leaderships."
"More than 70% of the people who died of Ebola have been buried safely, this is because in the past 60 days the number of burial teams have almost doubled," he said, and added that the three countries now have the full capacity to cope with the burden of the disease.
"Liberia and Guinea are also treating more than 70% of Ebola cases while in Sierra Leone they are achieving this with the exception of the western part."
Aylward explained that there has been a real slow down in the number of cases.
"We no longer see exponential growth and in some areas the cases are declining. However, there are still hotspots in each of thee countries which are particularly concerning."
The comment came a few hours after the UN warned there is still a huge risk the virus could be spread globally.
Ebola is spread by contact with infected bodily fluids; symptoms include fever, vomiting, diarrhoea and body aches.
The virus is causing growing concern worldwide and some states in the US have imposed quarantines on everyone, including health workers, who have travelled to Ebola-hit nations.
Other countries have also banned flights from the three nations, over worries that the outbreak might extend its reach from West Africa.
Fears of contagion are also leading to a surge in racist and discriminatory attacks worldwide.
© Copyright IBTimes 2023. All rights reserved.