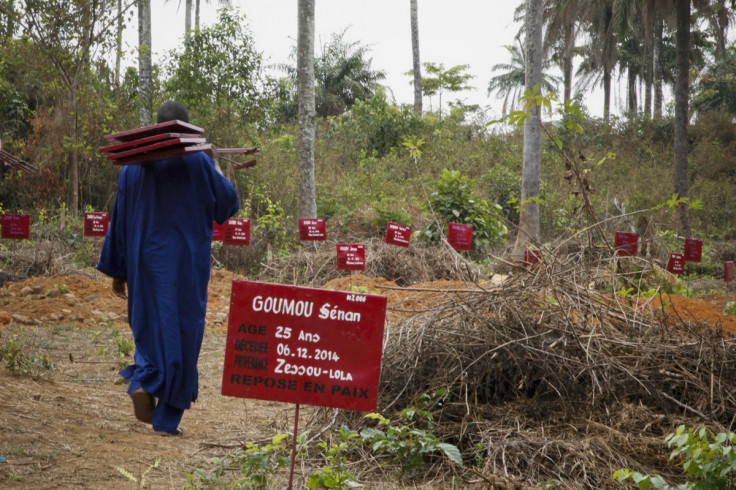 A new outbreak of Ebola has killed four people in Guinea since February 29. But the World Health Organisation (WHO) has said that it is unlikely that a pandemic will occur again, as the the country's health department is prepared this time to deal with the virus.
The fourth person to die in the latest Ebola virus outbreak in Guinea was a girl. "The young girl who was hospitalised at the Ebola treatment centre in Nzerekore is dead," Reuters quoted Fode Tass Sylla, spokesman for the centre that coordinates Guinea's fight against the virus, as saying.
To prevent further spread of the virus, health workers have begun locating people who might have come in contact with the dead girl and her family.
The latest outbreak has been reported from villages in Korokpara, 100km from the Ebola treatment centre in Nzerekore.
Ebola can return
During 2013, more than 11,300 people succumbed to the virus in Guinea, Sierra Leone and Liberia during the two-year long pandemic. In Guinea alone nearly 2,500 people died in December 2015.
WHO has cautioned authorities against complacency, according to Reuters, as Ebola can stage comebacks. The virus can remain active in the eyes, body fluids and central nervous system of people who survive infections.
In December 2015, World Health Organisation had declared Guinea Ebola-free, after a two-year battle to control the epidemic. About 2,500 people in the West African state and another 9,000 in adjoining Liberia and Sierra Leone died in the outbreak. Liberia and Sierra Leone were declared clear of Ebola in September and November 2015 respectively.
Some new cases of the disease have been reported from Liberia since September. "We have to be very careful, because even if open transmission has been stopped, the disease has not been totally defeated," AFP news agency had quoted Alpha Seny Souhmah, a Guinean health worker and Ebola survivor, as saying.
More from IBTimes UK