Ebola Zombies: Victims 'Rising from the Dead' Fake News Story Goes Viral, Sparks Outrage on Social Media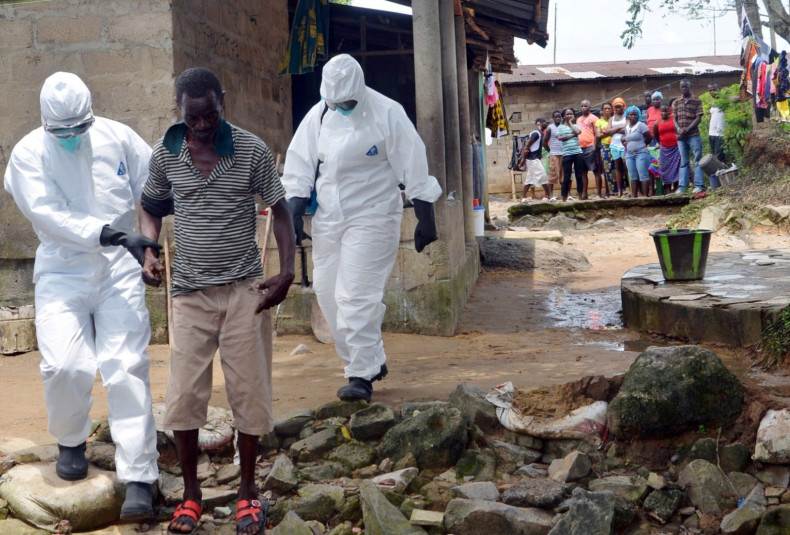 An article circulating online claiming of possible Ebola zombies apocalypse is a fake news story.
The bogus report published on satire website Big American News, carried a gruesome picture, supposedly of a Liberian Ebola victim "risen from the dead" along with the caption: "For the first time in human history, confirmed footage of a man who scientists watched die from Ebola then only several hours later, regain life and rise from the dead."
The story also carried a Bible passage, Isaiah 26:19-20: "Your dead shall live, their bodies shall rise."
The fake report read: "Officials in Liberia have released the first confirmed image of a captured Ebola victim who rose from the dead. The name of the victim has not been released by the WHO, and news of the patient rising from the dead comes only hours after the United States announced its first Ebola victim in Dallas, Texas."
"The Liberian government is accusing the United States of creating Ebola as a bioweapon to use for future wars. Citizens of Liberia have expressed outrage and concern that the US may have tested an 'evolved' form of the virus on their nation's populace, not forseeing the virus' spread reaching beyond medical containment," the article went on.
However, there is no truth to the story and according to Hoax Slayer, the image is a photoshopped screenshot of a zombie from the movie World War Z.
Many Twitter users believed the fake news report, and expressed their disbelief.
Fake stories, including celebrity death hoaxes, are becoming more frequent day-by-day.
Facebook had recently announced that they would add a "satire" tag for articles from parody news websites like The Onion.
"We are running a small test which shows the text '[Satire]' in front of links to satirical articles in the related articles unit in News Feed. This is because we received feedback that people wanted a clearer way to distinguish satirical articles from others in these units," a Facebook representative told Mashable.