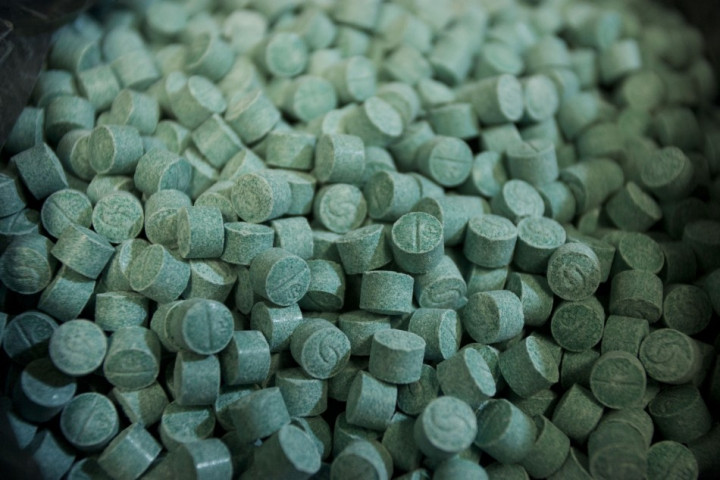 Drugs worth £1.1 billion have been recovered by a Belgian drugs task force in one of Europe's biggest hauls of Ecstasy.
Nine men and two women were arrested and there have also been raids in the Netherlands and Poland.
They have been charged with possession, production and trading in drugs as part of a criminal gang, the prosecutor's office said.
"It is the biggest such bust ever in Belgium and one of the largest in Europe," said Wenke Roggen, a spokeswoman for the federal prosecutor.
"We found a total of 600kg of chemical products and materials. You can make 15 million pills with 25kg. Imagine what they could make with 600kg.
According to RTL TV in Belgium, there were enough ingredients to create 60 million ecstasy pills. The drugs laboratories were part of a "very well organised" criminal operation that has been "going on for a number of years," police told the channel.
Police revealed that the raids had broken up a gang that had Belgian, Polish, Dutch and Turkish members.
The suspects were described as "very dangerous, armed and well organised".
Francoise Fassieux, Mayor of Chimay in south Belgium where the drugs were found, said: "There was an extraordinary mise en scène in this farm.
"The front part of the agricultural domain looked just like any other typical farm of this region, while at the back was this laboratory.
"It is a shock that our region was at the centre of such an important production of illegal products."
Police said the criminals had carefully chosen the site because housing was "very scarce" and therefore unlikely to be troubled.
The mayor has demanded that police to step up patrols on the quiet back roads of the region.
Investigators in chemical hazard suits searched the remote farmland area around Chimay and some residents were asked to leave their homes.
The world's biggest haul of ecstasy was uncovered when three men attempted to smuggle the class A drug into Australia in 2008. The drugs were hidden in 3,000 tins of tomatoes that were being imported from Italy. The tablets were then worth £197m.