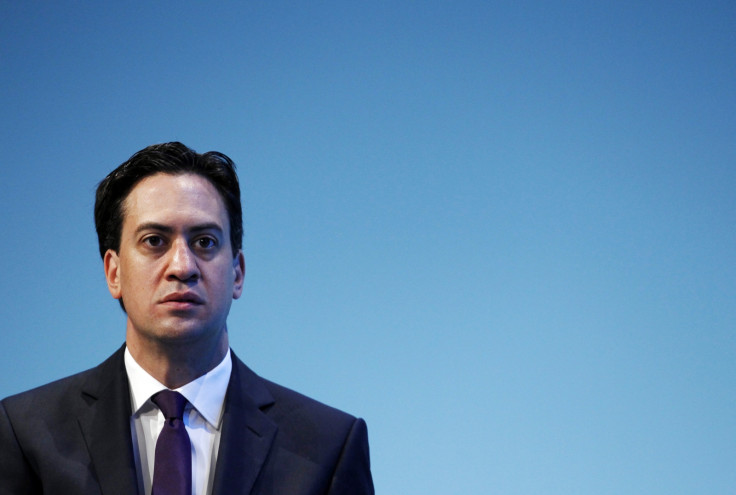 Ed Miliband must assume "true leadership" as Labour is in "serious trouble" ahead of the 2015 General Election, according to a major study.
The four-year project, conducted by Aston University academic Professor John Gaffney, warned that Labour's chance to win the 2015 General Election is "slipping away".
Gaffney, who held six focus groups and interviewed 30 "elite" experts between 2010 and 2014, also found that voters do not understand Labour's One Nation message because it has never been "adequately explained" to them by Miliband.
"Miliband has sometimes failed to perform as a leader and make his One Nation narrative stick," Gaffney said.
"The voters, the media, even his own party are wholly unconvinced of his ability to be a strong leader.
"The time is now for Miliband to start performing like a potential prime minister."
The academic recommended that Miliband must form a strong shadow cabinet heading into May and "weed out" out those who do not trust him as leader.
"A few sackings between now and May could do Miliband a lot of good," Gaffney said.
"He needs a team of people who are behind him all the way, not just simply mumble their support whenever rumours of the latest leadership plot surface. It's time for Miliband to give his inner circle an ultimatum: back me or get out.
"Above all, Miliband must show his vision of tomorrow. Strong performance can only be matched by strong policies.
"Labour must make clear what their plan is for their first 100 days in power, otherwise they have no chance of convincing voters of who they are and what they stand for.
"Labour's chance is slipping away. If they stand any chance of winning in May, they must take action now.
"They must stick with Miliband – to change leader now would just demonstrate panic – but Miliband must assume true leadership, with a united team behind him to drive strong, distinctive policies and give the party what it needs for success in 2015."
The latest opinion poll from YouGov for The Sun put Labour two points ahead of the Conservatives (34% vs 32%), with Ukip on 15% and the Liberal Democrats on 7%.