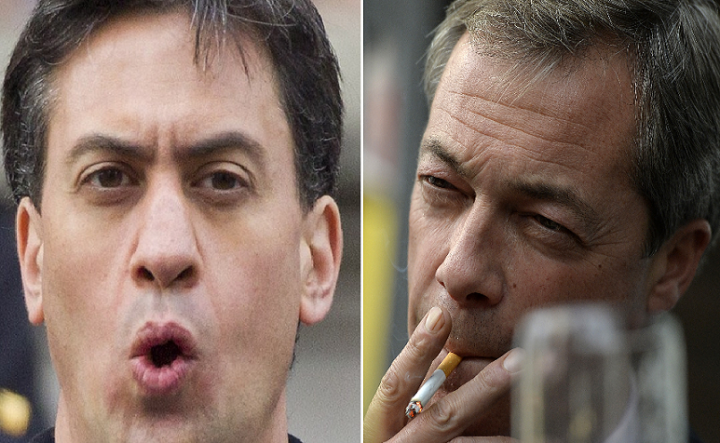 Nigel Farage took a dig at Labour by calling it "anti-English" amid the party's embarrassment over a 'sneering' tweet by a senior MP.
The Ukip leader stuck the boot in, only hours after voters in Rochester and Strood elected the anti-EU party and Labour MP Emily Thornberry resigned for insulting a local voter.
Speaking on Radio Four, Farage said: "I mean Labour has increasingly become anti-English over time, happy to pander in every way to Scotland, but somehow this Labour Party or new Labour believes that any sense of English identity is disreputable and wrong."
The charge will sting Labour after Thornberry quit as shadow attorney general for appearing to sneer at a white van man's three England flags through a tweet.
It happened while she was out on the final day of campaigning. The party polled dismally last night– finishing a distant third – in a seat which Labour held until 2010.
Farage cast doubt upon Miliband's ability to reach out to voters like Ukip has done in increasing numbers at recent by-elections.
In contrast, Labour has struggled to build up a solid enough lead over the Conservatives to suggest Miliband can unseat Prime Minister David Cameron at next May's general election.