Ed Sheeran may be on a break from music but he is still ruling the charts. The Thinking Out Loud hitmaker has been named the most-played artist in the UK of 2015, leaving the likes of Taylor Swift and Adele trailing.
According to the Phonographic Performance Ltd's latest chart, Sheeran, 25, has jumped two places from the previous year to claim the number one spot. The British singer's second album x (multiply) topped the UK and US Billboard 200 chart and has sold almost eight million copies worldwide.
Although released in June 2014, Sheeran went on to achieve tremendous success with the Grammy-nominated album throughout 2015 with hit singles including Thinking Out Loud, Sing, Don't, Bloodstream and Photograph. PPL bases its data on the number of plays artists accumulate on TV, from radio airplay, adverts and venues such as clubs and pubs.
Sheeran was certainly a force to be reckoned with last year as Spotify previously named him 2015's most-streamed artist in the UK with more than 59 million plays of his growing catalogue of music.
In second place on PPL's chart is Taylor Swift who also ruled the airwaves with music from her sixth studio album, 1989. Throughout 2015, the 26-year-old continued to promote the album with singles Bad Blood, Style, Wildest Dreams and Out Of The Woods. Surprisingly, British superstar Adele sits at a lowly number 20 however, the singer released her third album 25 in November 2015 so was absent for most of the year. The PPL does note that the Hello hitmaker will most likely dominate their 2016 list.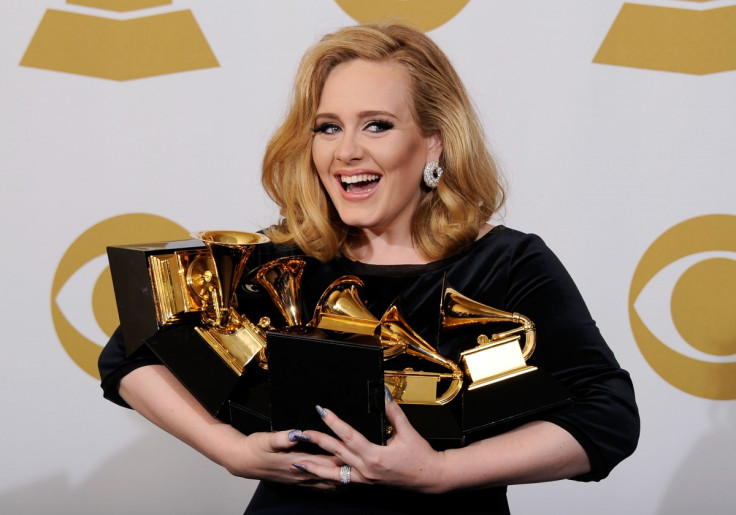 Also included in the top 10 of PPL's chart are Olly Murs, Sam Smith, Jess Glynne and Years & Years. The company has also released the most-played songs of 2015 with Mark Ronson and Bruno Mars topping the list with their inescapable hit Uptown Funk. Ellie Goulding is in second place with her ballad from the Fifty Shades Of Grey soundtrack, Love Me Like You Do, while newcomer James Bay is at number three with Hold Back The River.
Following a hectic year, Sheeran is currently enjoying a hiatus but is believed to be gradually recording new material which fans are expected to hear later in the year. The A Team singer is also said to be working on James Blunt's new album.
PPL's most-played artists of 2015 in the UK
1. Ed Sheeran
2. Taylor Swift
3. Olly Murs
4. Take That
5. Ellie Goulding
6. Sam Smith
7. Jess Glynne
8. Years & Years
9. Mark Ronson
10. Maroon 5
PPL's most-played songs of 2015 in the UK
1. Uptown Funk – Mark Ronson featuring Bruno Mars
2. Love Me Like You Do – Ellie Goulding
3. Hold Back The River – James Bay
4. King – Years & Years
5. Hold My Hand – Jess Glynne
6. Thinking Out Loud – Ed Sheeran
7. Sugar – Maroon 5
8. Want To Want Me – Jason Derulo
9. Up – Demi Lovato and Olly Murs
10. Style – Taylor Swift