The journey of Ed Sheeran's success is rather charming. In 2011, the Suffolk native emerged as an unassuming, aspiring singer armed solely with his guitar and raw talent. Now, Sheeran is a superstar selling millions of records globally and carrying a slew of history-making accolades.
Fast forward to six years after his breakthrough and Sheeran, 26, is gearing up for the release of his third studio album, Divide, which promises to be just as stunning as his previous efforts. With another momentous chapter of Sheeran's career about to unfold, IBTimes UK takes a look back at how the former busker became a diamond in the British musical landscape.
Plus (+)
After years of playing pub gigs in his home town of Framlingham, Sheeran hit the ground running with his debut single, The A-Team, which juxtaposed the dreamy melody with hard-hitting lyrics about prostitutes and drug addiction. The ballad proved to be a strong lead for Sheeran's debut album, +, which topped the charts in the UK following its release in September 2011.
Huge credit to Sheeran's early success undoubtedly lies with SBTV founder Jamal Edwards, who used his innovative platform to push the aspiring singer to a young and relatable audience. It also helped that ginger-haired Sheeran offered something fresh in a sea of the urban and grime acts typically featured on the channel.
With the release of +, Sheeran subsequently scored top five hits in the UK with follow-up singles Lego House and You Need Me, I Don't Need You while Drunk and Give Me Love were also worthy promotional material.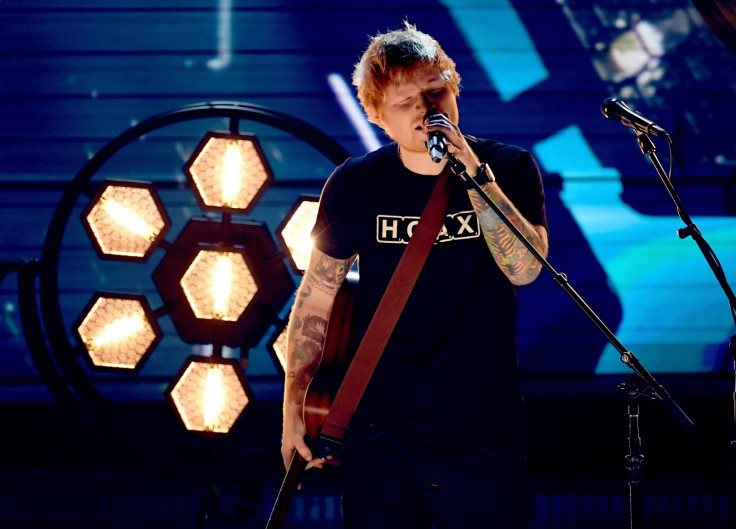 In the midst of his climb to stardom, Sheeran told The Guardian in 2012: "I didn't really expect it to take off with The A-Team, because of what it's about, but Lego House, I kind of knew it would end up where it ended up if it got the right radio play. I just knew that I would end up in a position where the success would kind of take hold, so people would either think you were intensely cool for your success or people would think you were s**t for your success."
He added of his wide-ranging fan base: "A lot of people seem to think I'm a kind of British Justin Bieber and it's only girls that are into me, but it's really a 50/50 thing."
To date, + has been certified platinum seven times over by the British Phonographic Industry (BPI). However, it was his second album which really took an unprecedented hold on the industry...
Listen to Ed Sheeran's Thinking Out Loud:
Multiply (x)
And so the peak of Sheeran's career took place with his sophomore album, x. The hitmaker returned with a more polished sound thanks to slick production from super producer Pharrell Williams on the album's infectious lead single Sing. x catapulted to debut at number one in the UK with first-week sales of 180,000 making it the bestselling album of 2014. The record incredibly spent 74 weeks on the UK's top 10 album chart while earning Sheeran his first chart-topper on the US Billboard 200.
The skyrocketing triumph of x may not have been possible if not for the now-iconic ballad Thinking Out Loud. The sentimental ode became "the" wedding song and is one of the most-streamed tracks on Spotify with over 820 million plays since September 2014. Thanks to the popularity of the album, which has sold around eight million copies worldwide, Sheeran was able to launch the 179-date x tour which grossed in excess of £100m ($123m). The trek included a history-making three-night stint at Wembley Stadium making Sheeran the first male solo artist to headline the venue.
Sharing the simple secret to his record-breaking achievements, Sheeran told PhilStar in 2015: "The day I started becoming successful was the day I stopped trying to be successful." The rest, as they say, is history...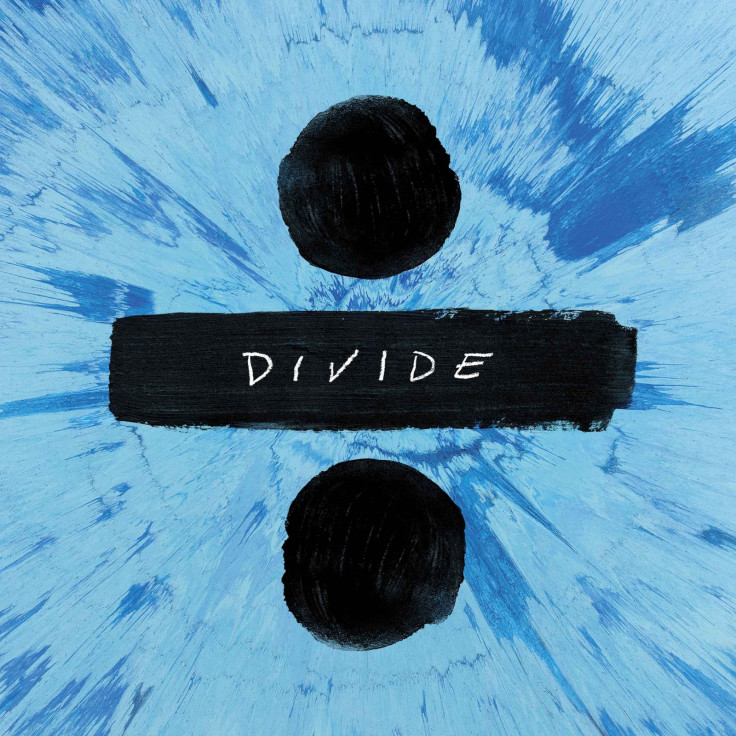 Divide (÷)
The big question now is: Can Sheeran ever top the success of Thinking Out Loud? On the approach to the arrival of his third album, he seems pretty confident, telling BBC Music: "I felt that with the first album. I remember thinking I would never write a song as good as A-Team.
"And then Thinking Out Loud came, and I was like, 'Oh, OK, well maybe it's not impossible'. So going into this album, there was no worry at all because I knew I'd done it before. It's not like Thinking Out Loud will be the peak of my career. It's definitely happened on this album. There's definitely one that's better."
Sheeran has every reason to be self-assured as his latest single, Shape Of You, has spent seven weeks atop the UK chart while Castle On The Hill held its place at number two for six weeks consecutively. The Photograph singer now has three songs in the top five simultaneously marking a career high – not even Adele has done that.
Divide (÷) is set for release on Friday 3 March.
Listen to Ed Sheeran's Shape Of You: