Eddie Murphy Dead, Again: Prank Report 'Kills' Actor
American actor Eddie Murphy has become the latest A-list Hollywood star to be wrongly reported dead. A fake news story, circulated by a website posing as a media organisation - 'Global Associated News' - reported the actor and comedian had died in a snowboarding accident in Switzerland.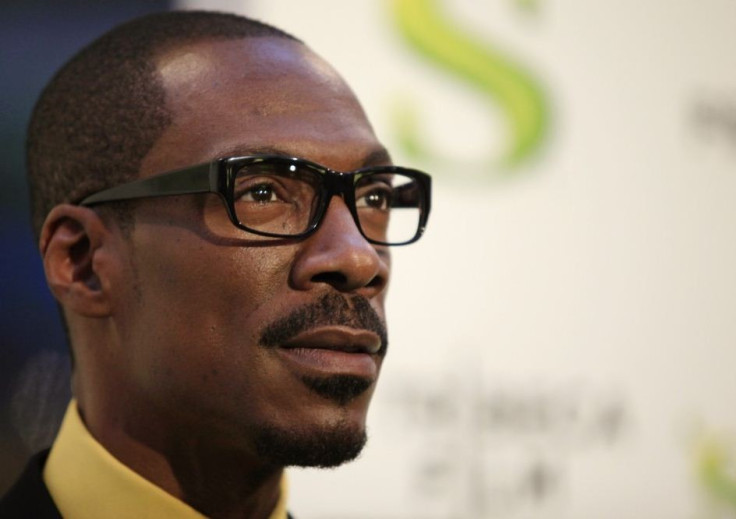 "The actor & novice snowboarder was vacationing at the Zermatt ski resort in Zermatt, Switzerland with family and friends. Witnesses indicate that Eddie Murphy lost control of his snowboard and struck a tree at a high rate of speed. Eddie Murphy was air lifted by ski patrol teams to a local hospital, however, it is believed that the actor died instantly from the impact of the crash. The actor was wearing a helmet at the time of the accident and drugs and alcohol do not appear to have played any part in his death," the report claimed.
Attentive readers might notice a disclaimer, in small print at the foot of the page, which reads: "FAKE... THIS STORY IS 100% FAKE! this is an entertainment website, and this is a totally fake article based on zero truth and is a complete work of fiction for entertainment purposes!"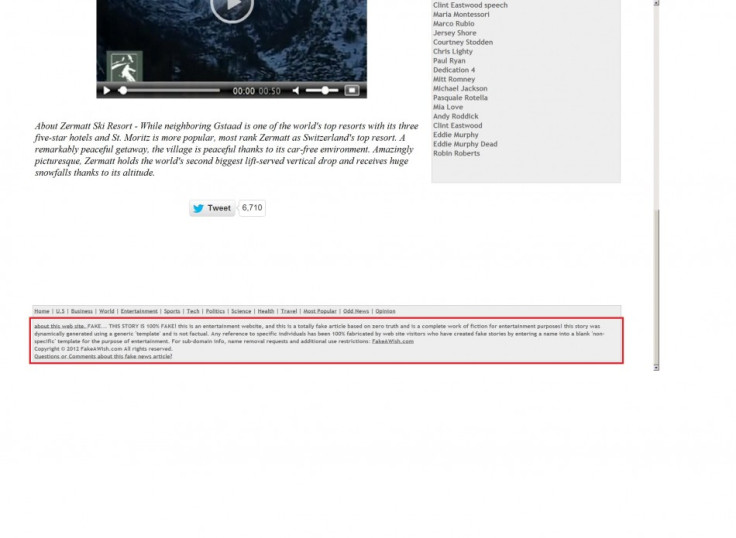 Unfortunately for Murphy and his fans, the Beverly Hills Cop star is a popular target... and almost always dies in a snowboarding accident. In fact, he was targeted as recently as July. Equally unfortunately, concerned fans and people who failed to read the disclaimer took to Twitter to relay the news and predictably it was soon a trending topic.
The list of victims pranked by celebrity death hoaxes is growing rapidly. It includes Bill Cosby, Bill Nye the Science Guy, Reese Witherspoon, Robert Pattinson, Margaret Thatcher, Phil Collins, Kris Jenner, Denzel Washington, Adele, John Witherspoon, Taylor Swift, Justin Bieber and Lady Gaga.
"I don't want [whoever spread the rumour] to do this anymore, because this is my fourth time being reported [dead]," American actor and talk show host Cosby told CNN, "I don't know. Maybe a psychiatrist will say I'm feeding [the rumour starter's] ego, but I just want to say to friends of that person: Just tell him to stop, because it isn't funny."
© Copyright IBTimes 2023. All rights reserved.