Eddie Redmayne and Hannah Bagshawe name their new baby girl Iris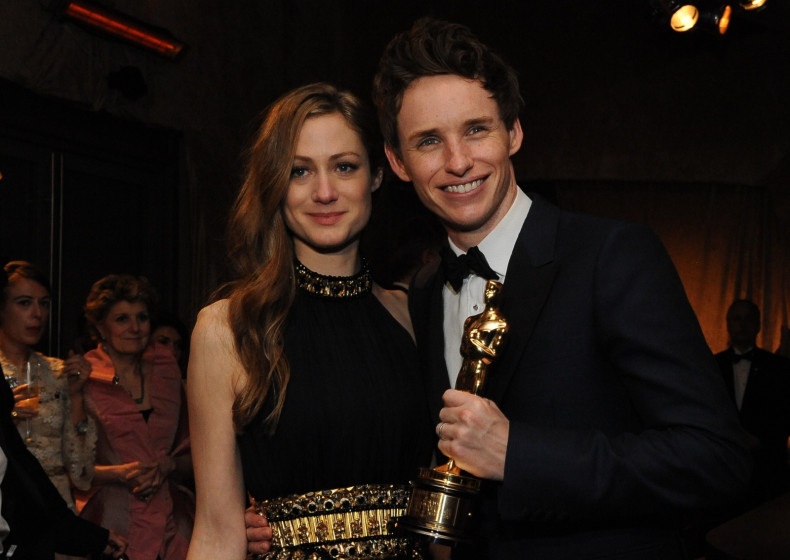 Oscar winner Eddie Redmayne and his wife Hannah Bagshawe have named their first child Iris May after she arrived into the world on Wednesday 15 June. The couple's spokeswoman confirmed the news to The Sun saying: "Yes, I can confirm it's true."
The couple announced they were having a baby in December, a year after they tied the knot in a Winter Wonderland wedding in Somerset. In March, the British actor, who was also revealed this week as the new face of Prada, confessed that he was nervous about fatherhood: "It's our first child, so obviously there's a mixture of emotions. "Joy, excitement and a bit of fear. I can't wait. I'll be a hands-on dad."
He said the pregnancy had been the perfect ending to an amazing year. He added: "I still pinch myself – every actor thinks about living the Hollywood dream and making it over here is incredible. I'll always stay grounded and I don't take anything for granted."
Redmayne has enjoyed a life-changing couple of years, marrying publicist Bagshawe, 33, two months before winning his first Oscar in 2015 for Best Actor for his portrayal of Professor Stephen Hawking in The Theory of Everything.
The actor told The Sun: "It was the most wonderful thing. We had Christmas off and so we had a Christmas wedding. It had been a few months of travelling promoting the Theory of Everything. It was a small wedding, but it was wonderful."
The pair met while The Theory Of Everything star attended Eton College, the same year as Prince William, and met his wife at a neighbouring boarding school for girls. She and her classmates had scheduled a fashion show for charity, and 34-year-old actor volunteered to walk the runway, topless. The pair formed a 12-year friendship that eventually turned to love in 2012 when the actor invited her on a trip to Florence during downtime from shooting for Les Miserables.