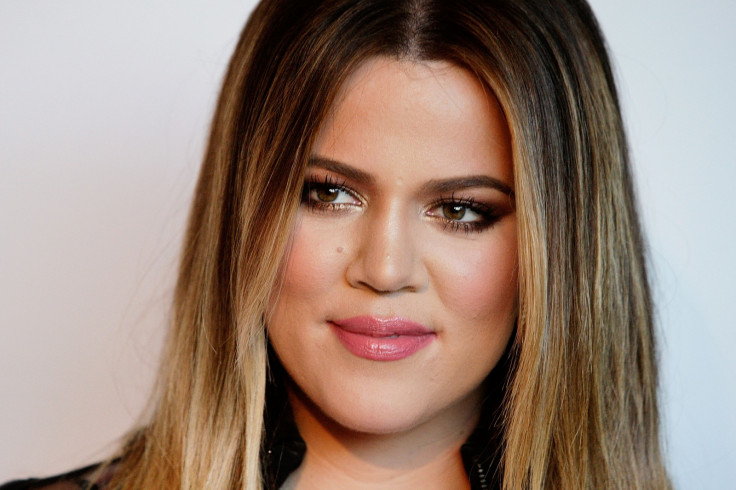 Khloe Kardashian uploaded a cryptic Instagram meme on Saturday 18 June which read: "They start missing you when they fail at replacing you". The 31-year-old reality star posted a caption underneath which hinted at her heartbreak, having filed for divorce for the second time last month (26 May).
The marriage was marred in controversy and addiction issues with estranged husband, Lamar Odom, being caught in a drug and drink-induced brothel visit on 13 Oct 2015, resulting in hospitalisation which left him fighting for his life. Kardashian was by his side through his recovery, and even calling off divorce proceedings enacted in 2013, to nurse Odom and take care of him.
On 14 June, People claimed that the Keeping Up With The Kardashian star is no longer speaking with former Lakers star Odom after he allegedly started drinking again. A source said: "She's sick of it. She feels like she's done everything she can and it's just ridiculous at this point."
The outspoken reality star captioned the image: "You don't know what you got till it's gone." I say, you knew what you had, you just never thought it could slip away."
"We often take for granted the very things that deserve our gratitude the most," Kardashian wrote. "The problem is many people do not realize this until it's too late."
She added: "There are many things that we fail to realize the true value of until they are missing from our lives. Sadly. Silence the noise inside your mind and realize what you have in front of you."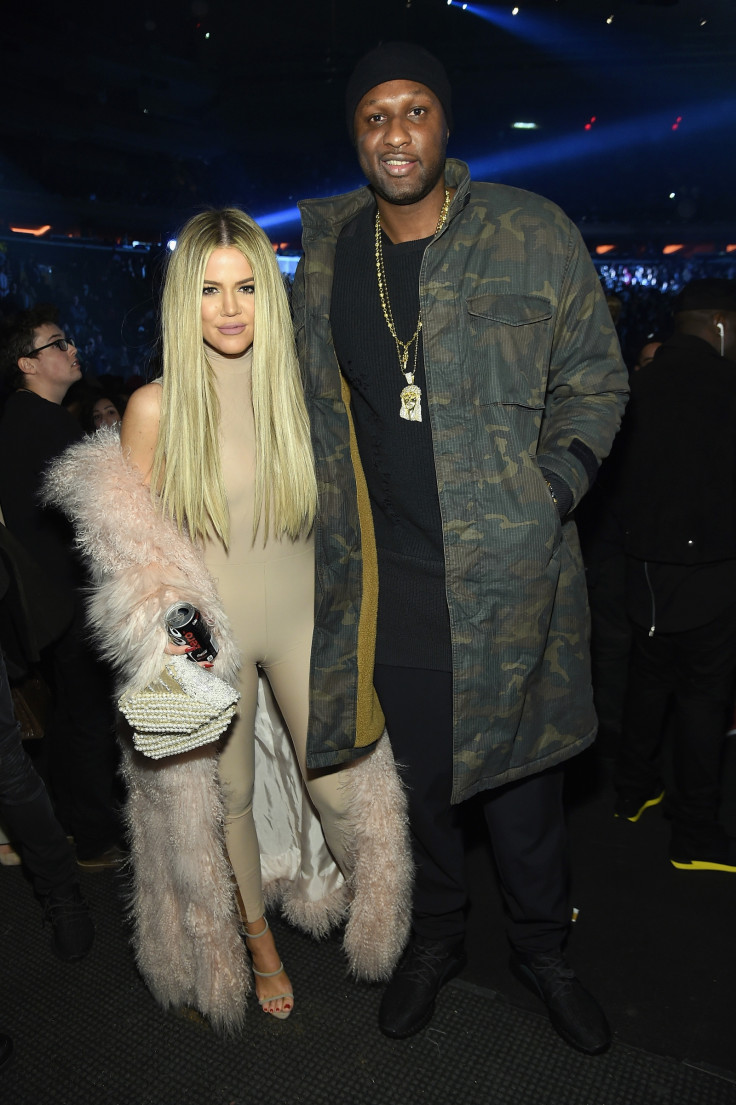 According to a report by UsWeekly, Kardashian kicked Odom out of the £2.9m ($3m) Calabasas home she rented for him, from 26 January, while he fully recovered. Since then the Strong Looks Better Naked author reportedly told the retired professional basketball player that unless he decided to beat his addictions once and for all, she would not assist him further,. "He is using again," a source claimed eight months after the brothel incident. "So Khloe had to put her foot down and stop helping him out," the source said.
The insider added: "More than anything, Khloe wants to be in Lamar's life, but only if he gets healthy. She can't watch him fall apart again."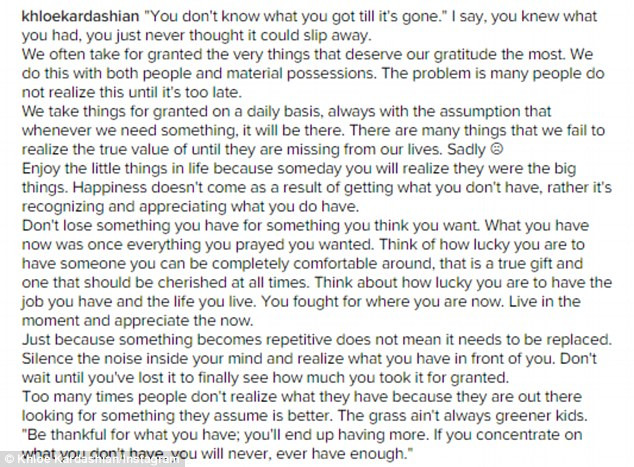 Kardashian met Odom in 2009, where the pair tied the knot four weeks after meeting each other. She initially filed for a divorce in 2013 (October) because the 36-year-old allegedly cheated on her and refused to go to rehab due to his alcohol and drug addictions.