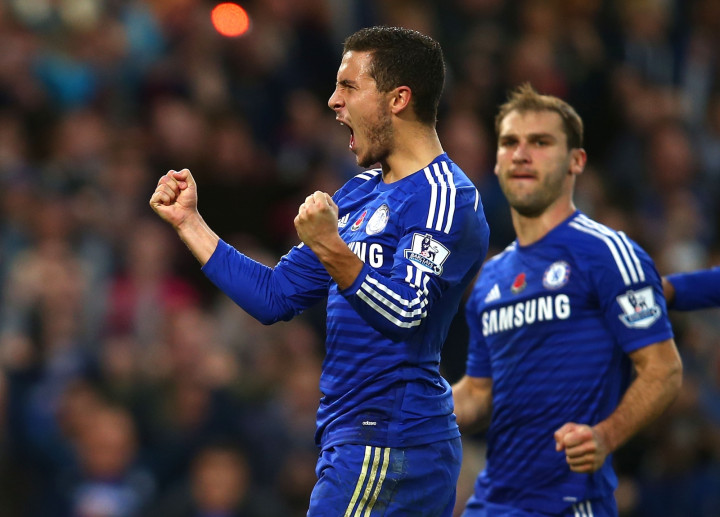 Eden Hazard has committed his long-term future to the Blues after claiming that Chelsea are the club that makes him dream.
The Belgian midfielder joined the Stamford Bridge outfit in 2012 from Ligue 1 club Lille and has enjoyed a successful time with the club.
However, the midfielder has had a couple of fallouts with manager Jose Mourinho in the past, the biggest one coming following the loss to Atletico Madrid in last season's Champions League semi-finals.
But the midfielder has now committed his future to Chelsea and also revealed that the Blues were his first choice, despite Harry Redknapp claiming that he was keen to join Tottenham before the current Queens Park Rangers manager was sacked by the north London club.
"Chelsea was my first choice when I left Lille (in 2012). Today I know it was the right decision for me. I am very happy at Chelsea," Hazard said, as quoted by the Mirror.
"I made the choice to join Chelsea because I knew I was going to play. This is my third year here. I don't know if I'm the main asset of the team, but I can take pleasure by playing in this team."
Hazard has been constantly linked with moves away from the club and French champions Paris Saint-Germain were said to be keen on signing him. But the midfielder has distanced himself from a move back to Ligue 1 as he believes it is the past and not his future.
There have also been reports suggesting that Real Madrid are keen on taking the superstar to the Santiago Bernabeu, and the Mirror report claims that the Belgian international is willing to leave Chelsea only for the European champions.
But Hazard has denied that he ever made such statements, and claimed that Chelsea are the club of his dreams and hopes that the Blues' dream run in the Premier League this season continues.
"I never said that. I do not think so. I did not think so. Is there a club that makes me dream? Yes, Chelsea. They are the only club that makes me dream," the Belgian international reiterated.
"We have played against all the big teams and we are in first place. I hope that we can stay there."
"Now I think about the future, not the past, so I have no nostalgia when I watch Ligue 1."
"Of course I know that PSG have huge players, but Chelsea have more experience and more players in certain positions. And we also have a better experience in the Champions League," the former Lille midfielder explained.