Edge Of Tomorrow 2: Emily Blunt has heard Tom Cruise's 'seedling of an idea'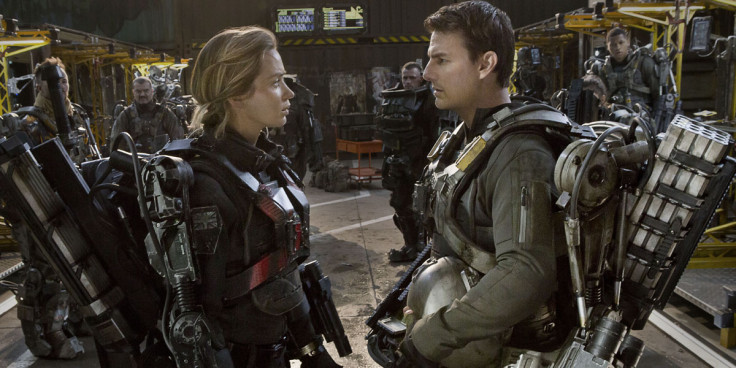 Edge Of Tomorrow actress Emily Blunt is game for a sequel to the 2014 sci-fi sleeper hit, provided the idea for it is as good, if not better than the first one. She recently expressed her views on the much-awaited sequel.
The actress told Uproxx recently, while promoting her upcoming release Sicario, that she's definitely interested in reprising her character Rita Vrataski aka The Metal B--ch in the potential sequel but she's waiting to hear Tom Cruise's idea for the film. (via ComicBookMovie)
"I would for sure! But the idea would have to be good; it would just have to be a great idea. I don't want to dilute how great the first one is with a second one that's not as good. I'm terrified of sequels, to be honest with you."
Later, in a separate interview with MTV Movies, Blunt admits that she actually has heard Cruise's "seedling of an idea" for the Edge sequel. Then, without revealing any more about what the idea could be, she plays it off as Cruise just shooting her an e-mail to gauge her interest level and whether she would be in for the sequel.
In an earlier interview, Cruise revealed that he pitched his idea for the sequel to [Edge Of Tomorrow screenwriter] Christopher McQuarrie and [Edge Of Tomorrow director] Doug Liman. Cruise wouldn't divulge what his idea was, but he definitely seemed rather kicked about reuniting with Emily Blunt for the film, according to the MTV report. "It could be so much fun," he said. "Gotta get Emily. I was like Emily, please. She was like, 'give me another year, please.'" The manga [comics] that the movie is based on - All You Need Is Kill - is reportedly also getting a written sequel.
© Copyright IBTimes 2023. All rights reserved.