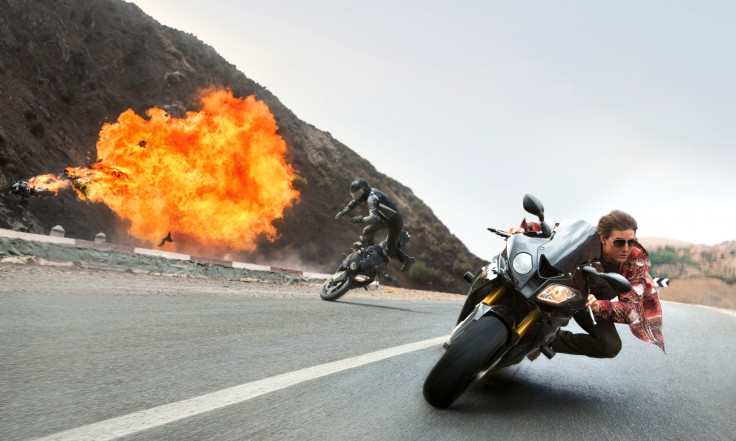 There is just no stopping Tom Cruise. The action star is in top form in his latest movie - Mission: Impossible - Rogue Nation - where he is being praised by fans and critics alike for his gravity-defying stunts. And while you would expect him to currently bask in all the glory, the MI5 star is already planning the next instalment along with a sequel to his 2014 sci-fi hit Edge Of Tomorrow.
During his recent appearance on The Daily Show with Jon Stewart, Cruise confirmed that Mission Impossible 6 is happening and that he will "probably start shooting it next summer."
"If all goes according to plan, this will be the fastest turnaround between the Mission Impossible films as each of the past five instalments have had lengthy separations of at least four years," states ComicBookMovie.
Cruise also revealed that he intends to develop a sequel to Edge Of Tomorrow. In a red carpet interview with MTV News at the Mission: Impossible - Rogue Nation premiere, the actor shared promising news about a potential sequel to the sci-fi hit co-starring Emily Blunt:
"I pitched it to [Rogue Nation director and Edge Of Tomorrow screenwriter Christopher] McQuarrie and [Edge Of Tomorrow director] Doug [Liman]. We were there one night and I was like, I've got an idea for it."
The manga [comics] that the movie is based on - All You Need Is Kill - is reportedly also getting a written sequel.
Cruise wouldn't divulge what his idea was, but he definitely seemed rather kicked about reuniting with Emily Blunt for the film, states the MTV report.
"It could be so much fun," he said. "Gotta get Emily. I was like Emily, please. She was like, 'give me another year, please.'"