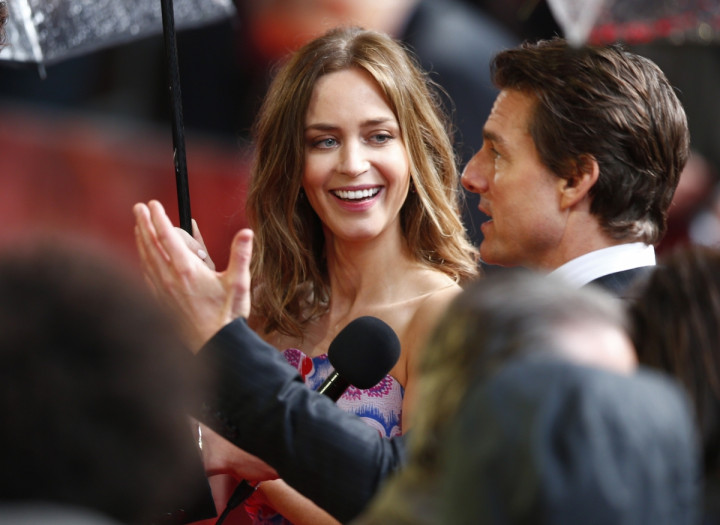 Hollywood actress Emily Blunt may have lost a few fans after admitting to almost killing Tom Cruise.
According to the British actress, the near-death experience occurred on the set of their new film, Edge of Tomorrow, when she crashed a car into a tree with the Mission Impossible star in the passenger seat. She had failed to heed the warnings of her co-star to hit the brakes.
The 31-year-old beauty made the shocking revelation during an appearance on the Conan O'Brien show.
"I tear down this part and Tom's being very quiet behind me," she told O'Brien as she attempted to recreate the moment.
"I hear him under his breath as I approach the right-hand turn, going "Brake, brake, brake. Brake. Brake, brake, brake... Oh God. Brake, brake, brake. Brake it hard! Brake hard!"
"I left it too late, and so drove us into a tree. ...I almost killed Tom Cruise."
But Blunt insists that the pair were able to see the funny side.
" [Afterwards] I was just laughing and he was laughing and I told him, "I thought you were being so annoying" and I apologised."
Although Blunt's reckless driving almost killed the 51-year-old A-lister , their friendship appears to still be intact.
She recently revealed that he was very protective of her after he discovered that she was pregnant while they were filming scenes for the film.
"Tom was confused as to why I wasn't engaging with all the stunts, as I was game when we did them originally. So I told him I was growing a human," she told Graham Norton
"He was so cute about it and protected me – he almost went overboard in helping me. In the end I had to say, "Tom. I'm fine, I can do stairs!"'