Arsenal's hopes of signing Napoli striker Edinson Cavani are over after president Aurelio de Laurentiis declared the Uruguyan forward is not for sale.
Arsene Wenger on Thursday revealed his interest in the 25 year old, who has scored 16 goals in 17 Serie A matches this season.
But De Lauretiis, in responce to Arsenal's interest, has revealed he has already turned down an offer of €55m for Cavani, and says the forward is not for sale under any circumstances.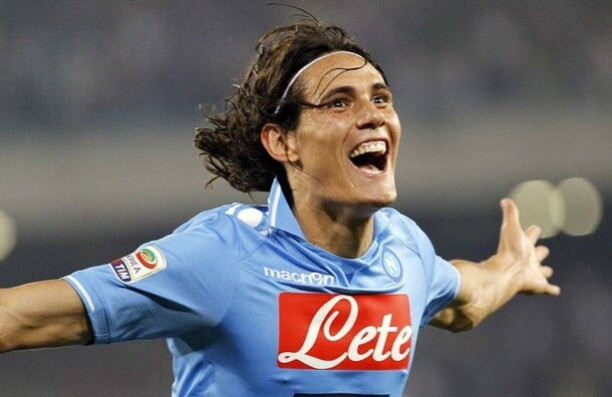 "For Cavani I have already been offered €55m (£46m) and I said no," De Laurentiis told Calcio Mercato. "I need him, not the money.
"I am confident in his ability, he knows that here he is the number one in the city, and I do not think in other places or at other teams, most of us can identify with that city, jersey and fans."
Cavani is among Europe's most potent strikers, having scored in excess of 20 league goals in each of the last two seasons for a Napoli side who are currently three points behind Serie A leaders Juventus, in search of their first top flight title for 23 years.
With Arsenal six points off the Champions League places, Wenger has admitted he is looking for new additions but won't compromise on quality in the January window.
Wenger has been known to be frugal in previous windows and given Cavani's enormous release clause, Arsenal won't be moving for the Napoli man according to the French boss.
"I like him as a player," Wenger said. "Will he cost a lot of money? That's for sure. Nobody would deny that. Our banker lives just next to me at the moment and he is ready if we find the right player.
"We can spend the money that we have decided to spend if it is for a player we think gives us a plus. But I do not want to speak about Cavani because we have not made an inquiry for him.
"You speak about Cavani. Napoli are playing for the championship and the Champions League [places] in Italy. What is the interest of Napoli to sell Cavani? None. Unless you come there and say, 'OK, we pay twice the price of what the player is worth'."