Education Secretary Nicky Morgan faced jeers and heckling from teachers throughout her speech at the National Association of Schoolmasters Union of Women Teachers (NASUWT) teachers' conference in Birmingham as she announced the government's plans to turn all schools in England into academies.
Morgan, the first Education Secretary to attend the conference in 19 years, was met with shouts of "rubbish" as she announced plans to turn every school in England into an academy, whereby they are independent of local authority control, by 2020, a scheme met with resistance by opposition parties, teachers and unions.
The Loughborough MP's speech was met with laughter and a large round of mocking applause broke out when she said that negativity from the NASUWT was putting young people off from choosing the teaching profession as a career.
"If I were a young person making a decision about my future career and I saw some of the language coming out from the NASUWT, as well as some of the other unions, would I want to become a teacher?
"If I read about a profession 'standing on the precipice of a crisis', would I consider a life in teaching? – no I would not," she said.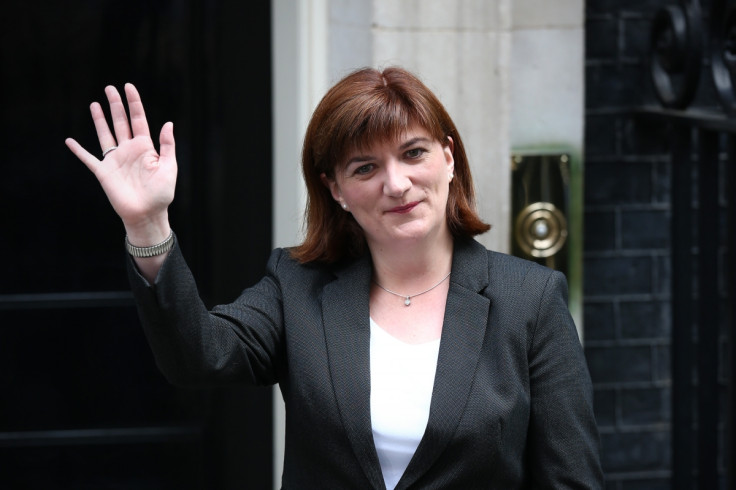 Later in the speech, Morgan's comment that children would suffer if the teaching unions could not work with the government on these new plans was met with one member of the audience shouting, "They are suffering!"
Despite the frosty reception given to Ms Morgan, others praised her for attending the conference and speaking directly to teachers about the government's plans. NASUWT general secretary Chris Keates thanked Ms Morgan for attending the annual gathering, adding that she would be welcome every year.
"You've realised that obviously it's time to face the music and engage with the profession, so welcome to the NASUWT conference. So I am pleased you're here, and you're delighted you're not Michael Gove," Keates said in a an acerbic reference to Morgan's predecessor as Education Secretary.
As well as the academy plans, the government's white paper proposals allow head teachers who take over struggling schools a two-and-a-half-year reprieve from Ofsted inspections to enable them to turn things around, and a new accreditation system for teacher training to be approved by head teachers.