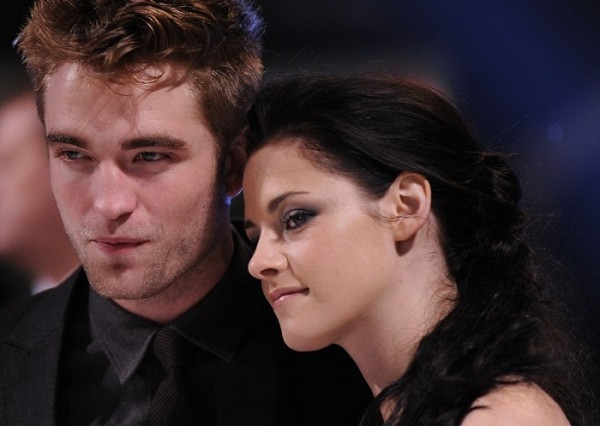 Twilight star Robert Pattinson has reportedly turned to songwriting in order to get over his failed relationship with Kristen Stewart.
The 27-year-old British actor is said to be struggling to deal with the split from his cheating on-off girlfriend and is using music as a form of therapy.
"Rob's always had half a mind on his music, but when his film career and relationship with Kristen both took off at the same time, something else had to give," a source told The Sun.
"He's really enjoyed picking up his guitar again properly and it has given him something to focus on during the break-up."
But fans looking forward to hearing the love songs will be left disappointed as Pattinson apparently has no plans to release this music.
"Everyone's saying that he's really talented, but he's adamant we'll only be seeing him in films for the time being," the source added.
The couple, who played Bella Swan and Edward Cullen in the Twlight franchise, have been struggling to get their romance back on track since it was revealed in 2012 that Stewart had an affair with married Snow White and the Huntsman director Rupert Sanders.
They are said to have finally called it quits in May, with Pattinson moving his belongings from her house earlier this week.
Pattinson is not the first star to use music to nurse breakup woes.
Country songbird Taylor Swift is known for using her love life as material, and former Disney star Selena Gomez recently revealed that she has been writing songs for her on/off boyfriend Justin Bieber.