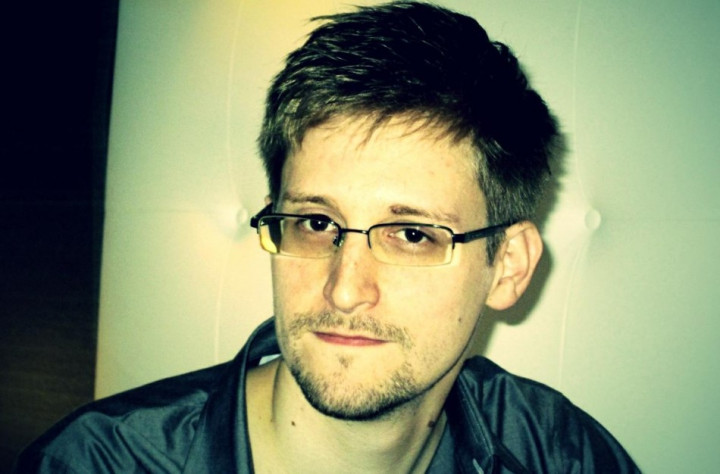 Edward Snowden, the whistleblower who exposed a secret US internet surveillance programme, could be put on a private jet and flown to sanctuary in Iceland if its government grants him asylum, according to an Icelandic businessman with links to the transparency site Wikileaks.
The Icelandic government has refused to say whether it would grant asylum to Snowden, the former National Security Agency adviser wanted in the US on espionage charges and believed to be at large in Hong Kong.
The businessman, Olafur Vignir Sigurvinsson, said he had put a private plane at Snowden's disposal in China, for use at a moment's notice.
Sigurvinsson said: "We have made everything ready at our end now. We only have to wait for confirmation from the [Icelandic] Interior Ministry.
"A private jet is in place in China and we could fly Snowden over tomorrow if we get positive reaction from the Interior Ministry.
"We need to get confirmation of asylum and that he will not be extradited to the US. We would most want him to get a citizenship as well."
Sigurvinsson, a former director of DataCell, a company which processed payments for WikiLeaks, said contact had been opened with the Icelandic government, but that nothing short of an asylum guarantee, or citizenship, would ensure Snowden's safety.
"If he hasn't done it already, he is probably in the process of applying for citizenship," Sigurvinsson said.
Authorities in Iceland maintained a diplomatic silence on the matter.
"To apply for asylum in Iceland, the individual in question must be present in Iceland and make the application in his or her own name," a spokesperson for the Interior Ministry said.
Asked if Iceland would grant asylum or citizenship if Snowden arrived, the spokesperson said it was not yet possible to say.
Iceland has a reputation for promoting Internet freedom, but Snowden has said he did not travel there immediately as he feared Washington might exert pressure on the country.
Katrin Oddsdottir, an immigration lawyer, said Snowden could apply for citizenship from outside the country, as chess champion Bobby Fischer did in 1992, when he was granted citizenship by the Icelandic parliament after evading US taxes and breaking sanctions by playing a match in Yugoslavia.
"He [Snowden] could just send his application for citizenship in the post," said Oddsdottir, of human rights lawyers Rettur.
"Immigration would receive the application and it would be sent to parliament, which would vote on his application."
The centre-right Icelandic government, elected in April, faces pressure to live up to freedom-of-speech guarantees, but would risk antagonising the US by granting sanctuary to Snowden. The asylum process could take more than a year.
Sigurvinsson said he was a supporter of Wikileaks and had helped store data for the site. His company, DataCell, won a court case this year to unfreeze credit card payments to WikiLeaks.
He said he had recently discussed Snowden's plight with others who were sympathetic to his case. "Someone came up with the idea, 'Why aren't we there picking him up?'" he said.
He said he had a Gulfstream G550 jet at the ready which could fly non-stop from China to Iceland, but that other modes of transport could be used.
"We need to play it as it comes, so we are basically ready for anything. We might need to go by boat for a bit, cars and planes will be involved," he said.
WikiLeaks declined to comment.
Snowden, a former employee of contractor Booz Allen Hamilton who worked in an NSA facility in Hawaii, passed details of the surveillance programmes to the Guardian and Washington Post before fleeing to Hong Kong.
Earlier this week, WikiLeaks spokesman Kristinn Hrafnsson said a middleman had approached him on behalf of Snowden to seek asylum in Iceland. The Icelandic government confirmed it had received a message from Hrafnsson.
WikiLeaks founder Julian Assange visited Iceland several times in the run-up to some of the website's major releases. Assange is living in the Ecuadorian embassy in London to avoid extradition to Sweden, where he is wanted over allegations of sex offences.
WikiLeaks and DataCell won a ruling this year in Iceland's Supreme Court against MasterCard's local partner. The court upheld a lower court's ruling that the card company had illegally ended its contract with the website, causing the site serious financial difficulties.