Edward Snowden seeks presidential pardon from Obama on moral grounds
The former NSA whistleblower claims people had benefited from his disclosures.
National Security Agency (NSA) whistleblower Edward Snowden has urged President Barack Obama to pardon him before he leaves office in January, arguing that while his actions were technically illegal, they were morally right and beneficial to the public. In an interview with The Guardian via a video link from Moscow where he is currently in exile, the former NSA contractor, who leaked thousands of classified documents in 2013 revealing the US and UK governments' extensive mass surveillance programmes, said an evaluation of the consequences of his disclosures should indicate that people had indeed benefited from them.
"Yes, there are laws on the books that say one thing, but that is perhaps why the pardon power exists – for the exceptions, for the things that may seem unlawful in letters on a page but when we look at them morally, when we look at them ethically, when we look at the results, it seems these were necessary things, these were vital things," Snowden said in the exclusive interview published on Tuesday (13 September).
"I think when people look at the calculations of benefit, it is clear that in the wake of 2013 the laws of our nation changed. The [US] Congress, the courts and the president all changed their policies as a result of these disclosures. At the same time there has never been any public evidence that any individual came to harm as a result."
Following the massive leak where Snowden handed over the classified documents to journalists in Hong Kong in June 2013, he was charged with theft of government property, unauthorised communication of national defence information and wilful communication of classified communication intelligence information to an unauthorised person - each of which carries a maximum prison sentence of 10 years.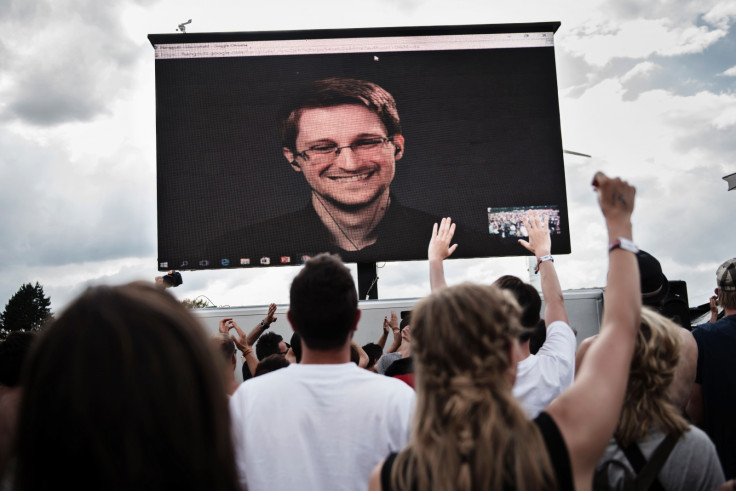 While presidential pardons apply to people convicted or charged with crimes with many US presidents granting some surprising pardons before leaving office, the chances of President Obama doing the same are considered rather slim. On Monday, the White House said the president's stance on the issue has not changed.
"The fact is that Mr Snowden committed very serious crimes, and the US government and the Department of Justice believe that he should face them," White House spokesman Josh Earnest said at the daily White House press briefing. "That's why we believe that Mr Snowden should return to the United States, where he will face due process and have the opportunity to make that case in a court of law."
The White House previously rejected a petition to immediately issue Snowden "a full, free, and absolute pardon" which garnered 168,000 signatures in July 2015, two years after it crossed the 100,000 signatures required to prompt an official response.
In May, former attorney general Eric Holder said he believed Snowden performed a "public service" by leaking the classified documents.
"We can certainly argue about the way in which Snowden did what he did, but I think that he actually performed a public service by raising the debate that we engaged in and by the changes that we made," Holder said. However, Holder maintained that his actions were "not without consequence" and did "harm American interests," therefore he should return to the US to face trial.
"I think in deciding what an appropriate sentence should be, I think a judge could take into account the usefulness of having had that national debate," Holder said.
Both US presidential candidates Hillary Clinton and Donald Trump have made their positions on the Snowden pardon clear. While Clinton said Snowden should return to US soil to face trial, Trump dubbed the whistleblower a "bad guy" last year, suggesting that "there is still a thing called execution".
Snowden's latest comments come amid the launch of a campaign by the American Civil Liberties Union (ACLU), Amnesty International, Human Rights Watch and other human rights groups on 14 September urging President Obama to pardon the former intelligence contractor.
The timing of both the campaign's launch and Snowden's interview with the Guardian seems to coincide with the release of Snowden, a biopic about the whistleblower's life by director Oliver Stone that is set to hit theatres on Friday
Snowden is still hopeful about returning to the US.
"In the fullness of time, I think I will end up back home," he told The Guardian. "Once the officials, who felt like they had to protect the programmes, their positions, their careers, have left government and we start looking at things from a more historical perspective, it will be pretty clear that this war on whistleblowers does not serve the interests of the United States; rather it harms them."
© Copyright IBTimes 2023. All rights reserved.